13 lakh worth CM Relief Fund cheques distributed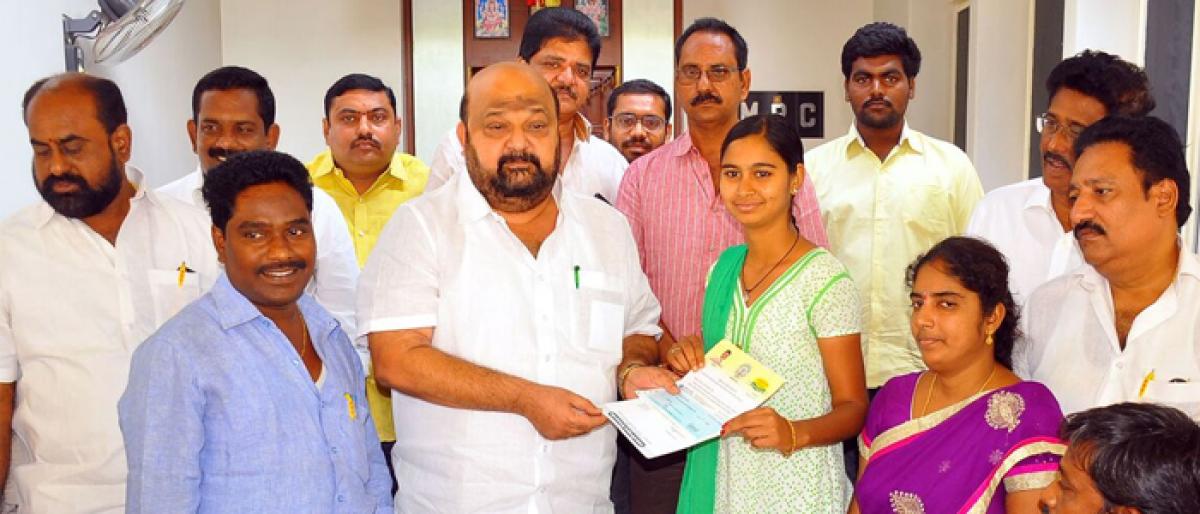 Highlights
MP Maganti Babu distributed cheques worth Rs 13 lakh under Chief Ministers Relief Fund to different families here on Friday
Eluru: MP Maganti Babu distributed cheques worth Rs 13 lakh under Chief Minister's Relief Fund to different families here on Friday.
Speaking on the occasion, the MP said that the CM, N Chandrababu Naidu had been releasing funds to help the poor who could not bear expenses on medical treatment.
The CM had so far released several crores of rupees under the fund liberally. The fund would help the patients get proper treatment and save the lives at risk.
The MP claimed that the TDP government in the state had won the popularity by implementing various schemes as promised in its election manifesto. The government also introduced many schemes apart from the promised ones during its tenure so far.
The parliament members' fund was being used for taking up development works in rural areas. There was huge public response for the recently held loan mela under Adarana-2 scheme, he added.