Changes in structures needed in changing times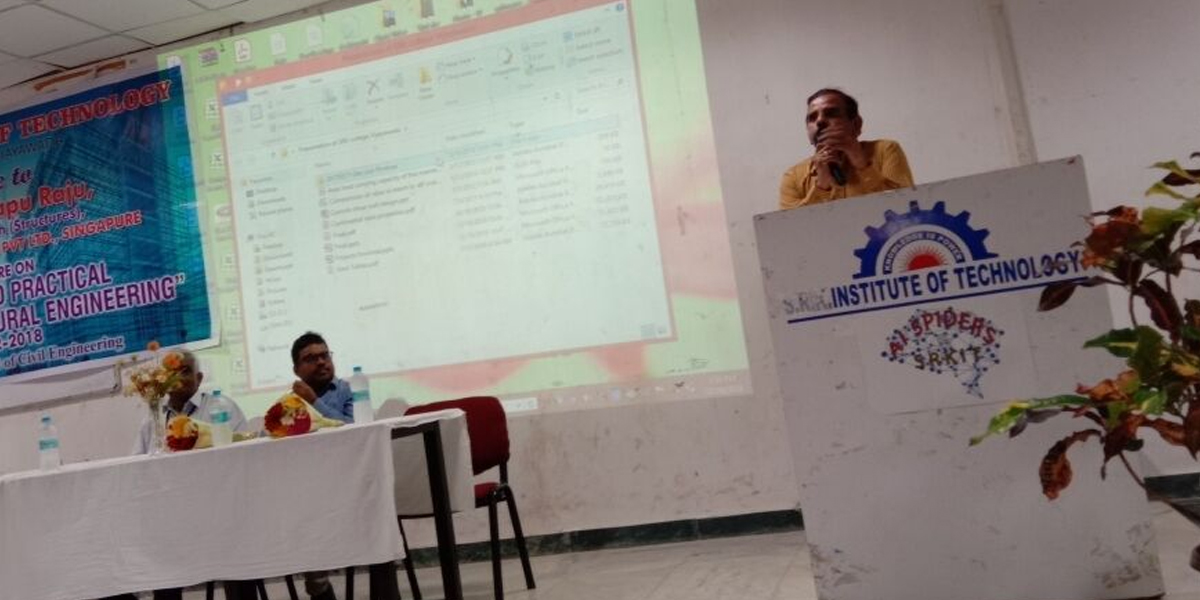 Highlights
Delivering the Guest lecture at SRK Engineering College here on Thursday on Challenges and Practical Approaches in Structural Engineering, Lanka Pullapu Raju, structural engineer working in Singaporebased Meinhardt Infrastracture Private Limited, said that there is need to change the structures as per the changing needs in the country
Vijayawada: Delivering the Guest lecture at SRK Engineering College here on Thursday on 'Challenges and Practical Approaches in Structural Engineering', Lanka Pullapu Raju, structural engineer working in Singapore-based Meinhardt Infrastracture Private Limited, said that there is need to change the structures as per the changing needs in the country.
SRK Engineering College principal Dr M Ekambaram presided over the meeting.
Raju said that the country is changing fast and the engineers should keep in mind the needs in public transport and housing. He said that underground tunneling is important in metro rail.
In a power-point presentation, Raju said that there is possibility of Singapore-type development in the country too. He showcased various models followed in Singapore including the additional basements arranged in the Supreme Court building there.
Civil department head Dr Satyanarayana, the assistant professors, students and others participated.
College committee chairman BS Appa Rao congratulated the principal and the HoD for organising the guest lecture.