Cyber crimes rose in AP state by 26%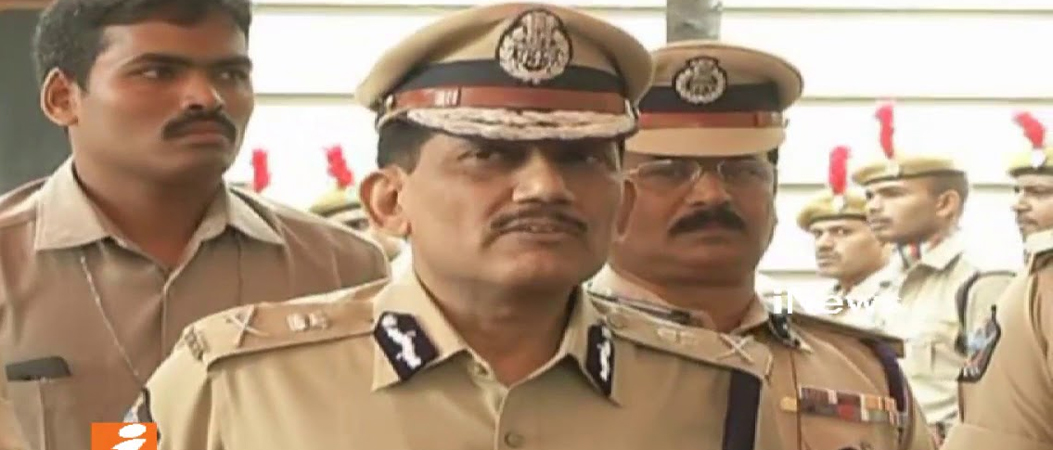 Highlights
Director General of Police DGP R P Thakur said that financial disputes, family issues and cyber crimes have increased though there was huge downfall in overall crime rate during 2018 compared to 2017
Vijayawada: Director General of Police (DGP) R P Thakur said that financial disputes, family issues and cyber crimes have increased though there was huge downfall in overall crime rate during 2018 compared to 2017.
Speaking to the media persons at the DGP office at Mangalagiri on Friday, he said that the police would create awareness among people to reduce crime rate.
The DGP said that the law and order issues were handled with right strategies. There were no major disturbances despite several challenges on the ground.
The DGP said that the Maoists' attack against MLA Kidari Sarveswara Rao and ex-MLA Siveri Soma in Visakha Agency was one among the 12 incidents of attacks by them at various places in the country during 2018.
He said 897 smugglers were arrested related to red sanders smuggling in 337 cases. Similarly, Preventive Detention Act has also been imposed against 23 smugglers, he said. Thakur revealed that financial crimes increased by 29 per cent while assets recovery had gone up by 36 per cent.
Cyber crimes recorded an increase of 26 per cent while crimes against women had gone down by four per cent. The government constructed 15 model police stations at a cost of Rs 20 crore while recruitment process for 3,051 posts was initiated, he said.
Bandobust activities: The DGP recalled that events of large-scale bandobust, right from Confederation of Indian Industry Partnership Summit (CIIP)-2018 at Visakhapatnam, Happy Cities Summit-2018 at Mangalagiri, TDP Mahanadu in Vijayawada City, AP Assembly Budget sessions, twice this year, providing the force for bandobast duties for the Assembly Elections in Tripura, Meghalaya, Nagaland, Karnataka, Chhattisgarh, Madhya Pradesh and Telangana and Panchayat Raj elections in West Bengal, to festival bandobast duties for Srivari Bramotsavams at Tirupati, Dasara festival at Goddess Kanaka Durga Temple, Vijayawada and Ganesh festival at Hyderabad, were effectively organised by AP police.