People urged to raise problems at Janmabhoomi in Guntur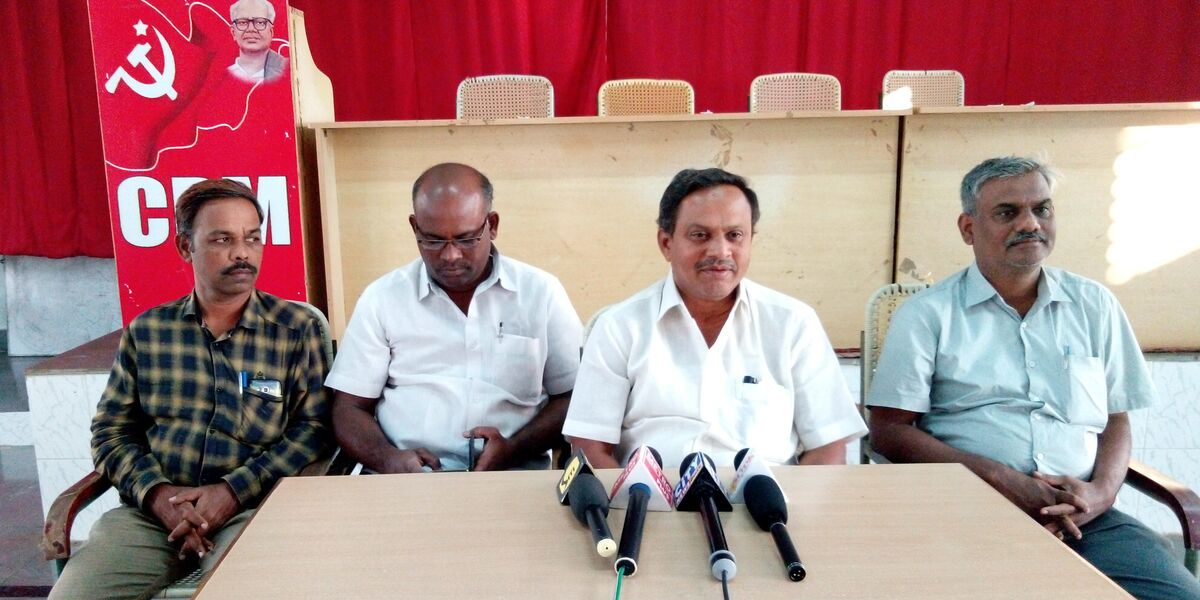 Highlights
CPM Guntur district secretary Pasam Rama Rao urged the people to use the Janmabhoomi Mavooru programme as a platform to raise their problems
Guntur: CPM Guntur district secretary Pasam Rama Rao urged the people to use the Janmabhoomi -Mavooru programme as a platform to raise their problems.
He said that out of 14 lakh families, five lakh families had no houses in the district. He demanded that the government construct houses to all eligible.
He addressed a press meet held in the CPM Guntur district office on Tuesday.
He alleged that instead of solving house sites and houses problems, the government was using police force to stop the agitations of the people.
He said that it was not correct and demanded that the government give house pattas to those the government had sanctioned the house sites.

He wanted the government to pay compensation to the farmers and tenant farmers whose crops damaged due to recent cyclone.
He demanded that minimum wage of Rs 18,000 per month to the workers in unorganized sector should be paid without delay.