NAAC team visits KBN College in Vijayawada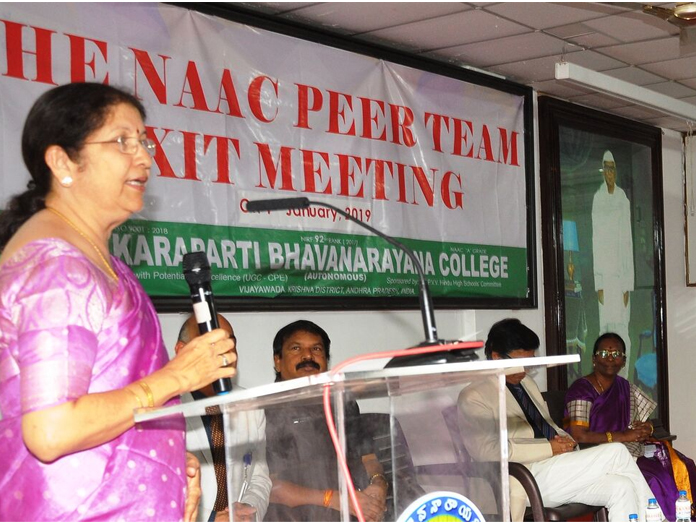 Highlights
The University Grants Commission UGC, National Assessment and Accreditation Council NAAC team visited KBN College on January 8
Vijayawada: The University Grants Commission (UGC), National Assessment and Accreditation Council (NAAC) team visited KBN College on January 8.
The NAAC team comprises of Prof Meena Rajeev Chandavarkar, Chairman Annamalai University (TN), Prof Panchanatam Natarajan, registrar, Janaki Devi of Bajaj College of Sciences (Wardha-Maharashtra), Prof Ommahodaya visited the college.
The team examined at length the academic policy and the infrastructural facilities provided to the students of the college.
The team visited all the departments in the college and later met the faculty, students, college alumni and the parents of the students individually and interacted with them about the suggestions and experience.
Speaking on the concluding day of the visit Prof Meena Rajeev said that education should not be restricted to just teaching but it should be extended to industrial linkage.
She said that the students should feel the responsibility to serve society and strive for the development of society.
She appreciated the students for taking active part in blood donation camps and said that alumni and the parents of the students had shown their positive consent on the college.
College management, principal, staff and others were present.