Naidu will join NDA if BJP wins: Paul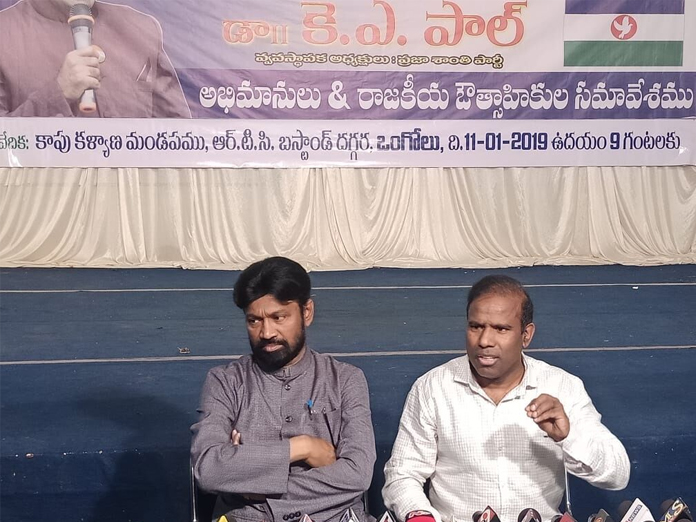 Highlights
Praja Shanthi Party founder and president Kilari Anand Paul opined that the TDP and YSRCP have failed in their roles as the ruling party and opposition party respectively
Ongole: Praja Shanthi Party founder and president Kilari Anand Paul opined that the TDP and YSRCP have failed in their roles as the ruling party and opposition party respectively.
He alleged that both the parties were working for the Bharateeya Janata Party in the state. Paul spoke to the media in Ongole on Friday before he attended the meeting with the party workers to prepare them for general elections in few months.
Paul said that Prime Minister Narendra Modi had promised to bring black money to the country and shares it among the public, but cheated by not doing so.
He said that the TDP was successful in making the state as more debt-ridden and failed in developing it.
He said that having the weak opposition party helped the ruling party in the state and accused YSRCP for not doing its duty of questioning the wastage of money. He said that if BJP comes into the power again in 2019 general elections, Chandrababu Naidu will definitely join NDA as their ally.
He promised to offer loan waiver to farmers and DWCRA women and requested the public to give his party a chance so that he would show them what development is.
He promised that the Praja Shanthi Party will take up development activities of with Rs 100 crore own funds in each constituency where their candidates win.