Vijayawada Junction to have dozen platforms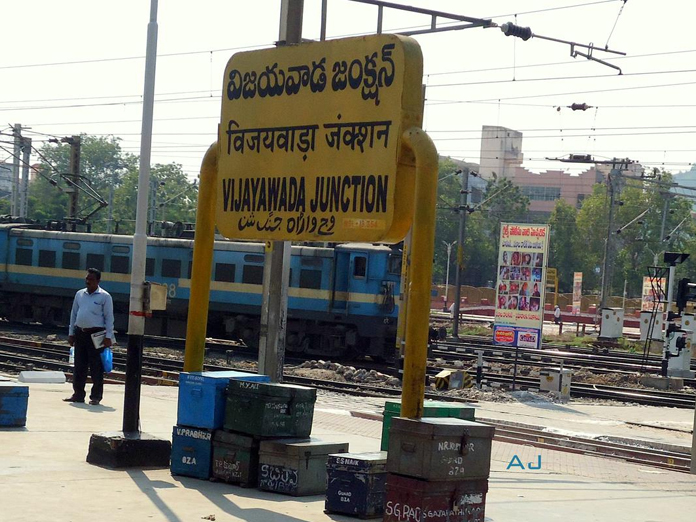 Highlights
The Vijayawada railway station, one of the busiest junctions, is all set to cross another milestone The rail junction, which connects south to the west coast up to West Bengal, will get two more platforms taking the total number to twelve Presently, the Vijayawada railway station has ten platforms on par with the Secunderabad railway station
Vijayawada: The Vijayawada railway station, one of the busiest junctions, is all set to cross another milestone. The rail junction, which connects south to the west coast up to West Bengal, will get two more platforms taking the total number to twelve. Presently, the Vijayawada railway station has ten platforms on par with the Secunderabad railway station.
Now, the Vijayawada station will have more platforms than Secunderabad. With this Vijayawada station will become the second busiest railway junction in the country after the Chatrapathi Sivaji station in Mumbai which has 18 platforms.
The station serves 1.4 lakh passengers daily with nearly 500 express, passenger and goods trains passing through the junction. The construction work for the two new platforms would begin soon, according to officials.
The railways has initially sanctioned Rs 10 crore to establish the two new platforms. The officials have prepared plans to remove structures on platforms No 6 and 7. Currently, several offices, including chief ticket inspector office, Railway Protection Force and other commercial buildings are functioning from these two platforms. The offices would be shifted to another location soon.
New platforms will distribute train arrivals and departures as well as passengers relieving pressure on the existing ones. Presently, several trains are being halted on outer limits of the railway station during nights due to non-availability of platforms. Sometimes, the trains are halted up to 15 minutes. With Amaravati capital taking shape, it is expected that the rush at the junction will increase manifold.