SVIMS to get budget boost from State govt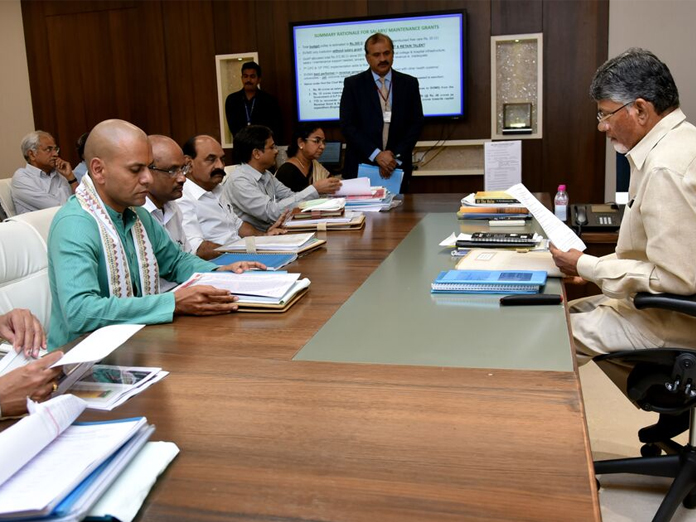 Highlights
In a major development, the 25yearold Sri Venkateswara Institute of Medical Sciences SVIMS was assured a major budget boost by the State government
In board meeting, CM instructs officials concerned to increase allocation of govt budget in SVIMS
The Hans India published a detailed report with headline 'SVIMS in deep financial crisis' on Jan 12
Tirupati: In a major development, the 25-year-old Sri Venkateswara Institute of Medical Sciences (SVIMS) was assured a major budget boost by the State government.
In the statutory meetings of SVIMS–Finance Committee, Executive Board and Governing Council which were held at AP Secretariat in Amaravati on Friday, Chief Minister N Chandrababu Naidu has instructed the authorities concerned to take steps to increase both TTD budget and government budget which will benefit the patients and employees.
It may be recalled that The Hans India has published a detailed report on the finances of SVIMS saying that the Institute was in deep financial crisis.
It clearly presented various aspects of the burden and the dues from the services rendered under various government schemes on January 12.
In this backdrop, in the governing body meeting, the Director of SVIMS Dr Ravikumar presented the case before the Chief Minister, who was the chairman of the body and pleaded for Rs 50 crore salary budget.
The Chief Minister was learnt to have directed the officials to take steps in this regard. Chandrababu also desired Ravikumar to continue his effort to make SVIMS a world class medical institute.
The Chief Minister and members of the governing council reviewed the ongoing projects and performance of SVIMS along with the initiatives of developing the institutes of excellence, key performance indicators, hospital clinical outcomes in improving efficiency, reducing death rate, equipment in working condition and applauded the efforts.
The Deputy Director (Public Relations) Dr Y Venkatarama Reddy has said that the Chief Minister was pleased to see the online systematic reporting of real time patient experience of care.
Naidu wanted the Director to increase the efforts and outreach to all the five villages Naravaripalli, Settipalli, Kammapalli, Vadamalapeta and Ramachandrapuram not only to continue the work being done but also to expand the services towards environmental causes-water pollution, air quality and hygienic conditions.

The Director accepted this challenge and assured to work with the State government system and other organisations of the community.
Minister for Health N MD Farooq, TTD EO AK Singhal, Principal Secretary of Health and Family Welfare Department Poonam Malakondaiah and others also were present during the meeting.