Andhra Varsity awards PhD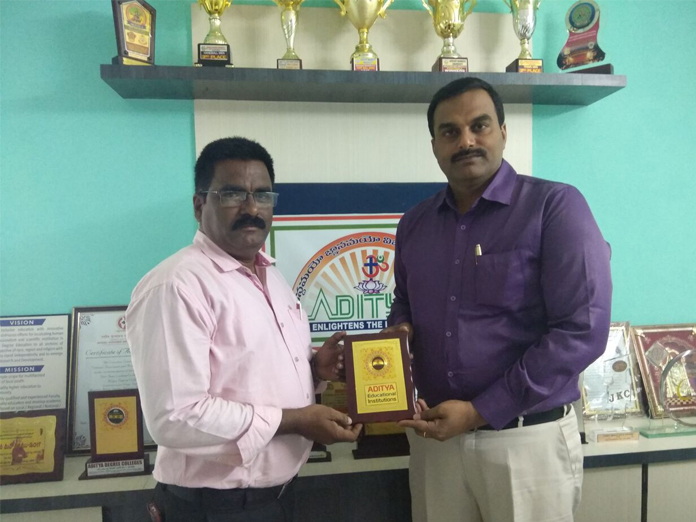 Highlights
Teaching faculty of Aditya Degree College of Lakshminarayana Nagar campus in Kakinada Syed AB Anwar Ali was awarded Doctor of Philosophy from Andhra University
Kakinada: Teaching faculty of Aditya Degree College of Lakshminarayana Nagar campus in Kakinada Syed AB Anwar Ali was awarded Doctor of Philosophy from Andhra University.
He did his Ph D on the subject 'students and recruiters perception on quality and employability in engineering colleges'.
According to Aditya college coordinator BEVL Naidu, the study will improve the employment opportunities in engineering sector.
Aditya college chairman N Sesha Reddy and secretary N Krishna Deepak Reddy complimented Anwar Ali.