Permanent houses for poor by 2022: Kalava Srinivasulu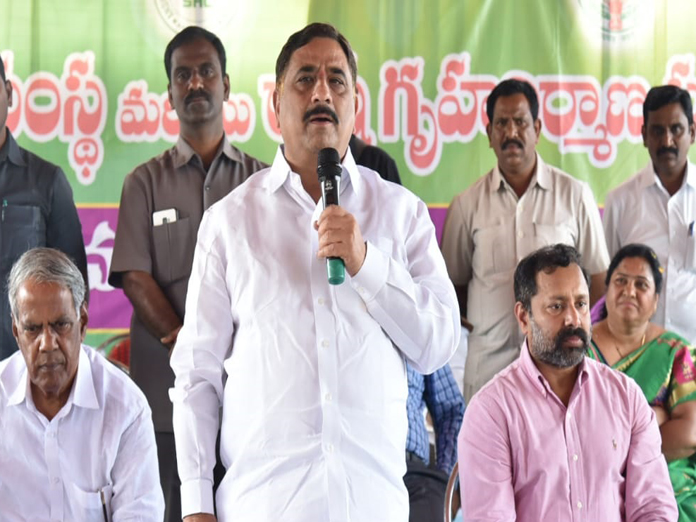 Highlights
Minister for Housing Kalava Srinivasulu said that the TDP government has taken up construction of 20,18,393 houses at a cost of Rs 32,672 crore for poor
Guntur: Minister for Housing Kalava Srinivasulu said that the TDP government has taken up construction of 20,18,393 houses at a cost of Rs 32,672 crore for poor.
Inaugurating the houses constructed at NTR Nagar at Potumeraka in Repalle in the district on Thursday, he said the government was constructing pucca houses for poor in the towns and constructed 54 houses for ST families at Potumeraka.
He said the government aimed to construct permanent houses for poor and appealed to poor to avail the government welfare schemes implemented for them.
AP Housing Corporation Managing Director Kantilal Dande said that the government was aimed to construct permanent houses for poor by 2022. He assured that they will develop infrastructure at housing colony in Potumeraka. MLA Angani Satya Prasad was also present.