Adarana tools distributed to 162 beneficiaries in Guntur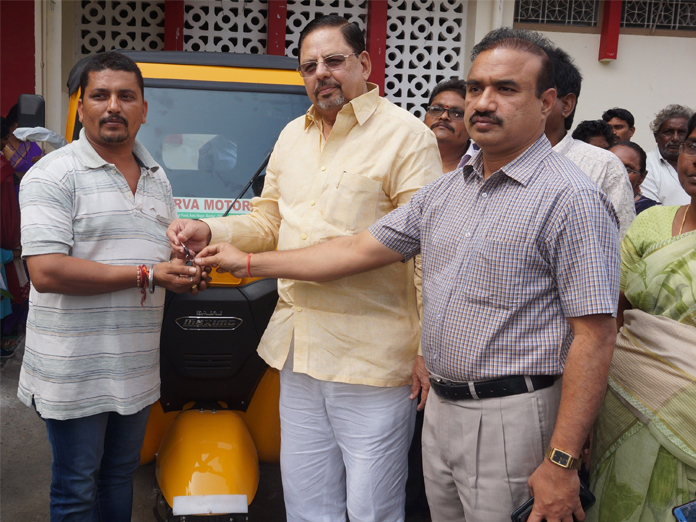 Highlights
GMC incharge Commissioner K Ramachandra Reddy urged the beneficiaries of the Adarana scheme to properly use the tools distributed and come up in life
Guntur: GMC in-charge Commissioner K Ramachandra Reddy urged the beneficiaries of the 'Adarana' scheme to properly use the tools distributed and come up in life.
He distributed tools to the beneficiaries under the Adarana scheme at a programme held under the aegis of GMC at the Sri Venkateswara Vignan Mandiram here on Tuesday.
Speaking on the occasion, he said that after bifurcation, the government was facing severe financial crisis.
In spite of it, the government was giving tools under the 'Adarana' scheme on 90 percent subsidy and urged the eligible to avail the facility provided by the government.
He said that they have distributed tools to 162 beneficiaries under the Adarana scheme.
Nominated MLA Philip T Cher said that Chief Minister N Chandrababu Naidu was working 18 hours every day for the development of the state and urged the voters to support Naidu in the coming Assembly elections.