Awareness session on start-up entrepreneurship held at Vignan's Institute of Information Technology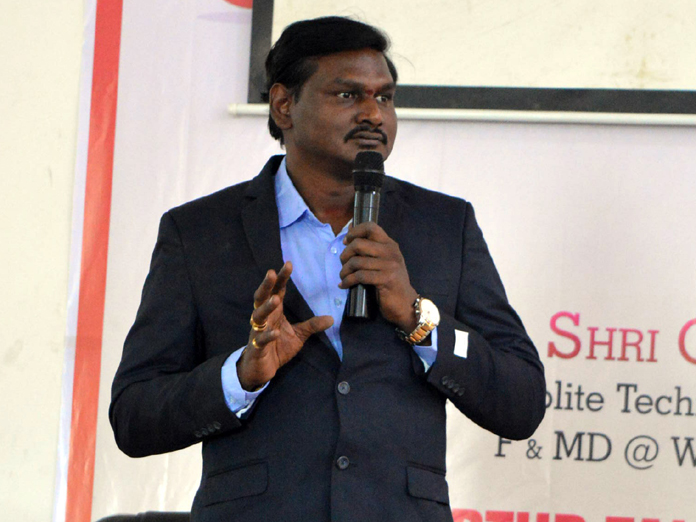 Highlights
Vignans Institute of Information Technology, Duvvada, has an MoU with Millionmids, Mumbai As part of MoU, Millionminds acted as an accelerator which empowers students of Vignan
Visakhapatnam: Vignan's Institute of Information Technology, Duvvada, has an MoU with Millionmids, Mumbai. As part of MoU, Millionminds acted as an accelerator which empowers students of Vignan.
The MoU also helps to create a platform to groom budding start-up entrepreneurs with an objective of reboot the start-up ecosystem by igniting entrepreneurship spirit in the students across in VIIT. As part of this occasion, VIIT organised an awareness session on start-up entrepreneurship.
Founder & CEO of Incolite Technologies Shri Chadra Sekhar Jami led the session as a chief guest. The chief guest highlighted the major reasons why start-up fails, is that they run into the problem of their being little or no market for the product that they have built. He said the weak management and cash shortage were also big reasons for failure of start-ups.
The chief guest also suggested students to undergo proper research and technical analysis before launching of start-up. As part of the event, VIIT Rector Dr V Madhusudhan Rao highlighted the opportunities for new start-ups in India and elaborated the key areas of start-up opportunities. He also mentioned about the facilities that are been provided at Vignan's entrepreneurship ecosystem.
The rector mentioned the MoU will helps all the budding entrepreneurs to interact with industry experts directly and useful to arrange more technical sessions, workshops and conferences.
He advised the students to utilise the opportunities to sharpen their ideas during their studies only. On the occasion, Principal Dr B Arundathi highlighted the academic gaps in current academic structure and said that eventually this session will help students to fulfil the academia and industry gap.
This Start-up stalls is being arranged by Ed Cell-VIIT in association with Millionminds, Mumbai. Dr Ch Hari Govinda Rao, Head Ed Cell officiate the session by welcoming all dignitaries. On behalf of students, Dr Rao thanked the management for arranging prestigious MoU with Millionminds. In the event more than 200 aspiring students participated.