Elderly, physically challenged happy over 2-fold pension hike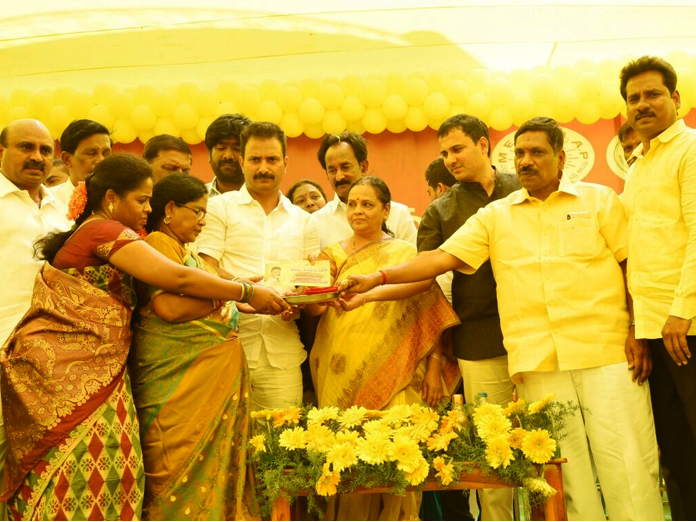 Highlights
Elderly persons and physically challenged have expressed happiness over twofold hike in pensions by the State government
Tirupati: Elderly persons and physically challenged have expressed happiness over two-fold hike in pensions by the State government.
District Collector PS Pradyumna and other officials have interacted with the elderly persons and physically disabled, who are receiving pensions, in Tirupati, Chittoor, Palamaner and other mandals on Saturday.
The district administration organised a pension distribution ceremony across the district on Saturday. According to official information, the government is going to spend Rs 141 crore in February month towards 12 types of pensions in the district.
The two-fold pension hike is going to benefit 4.65 lakh pensioners. M Rukminamma (64) belong to Sapthagiri Nagar in Tirupati has thanked Chief Minister N Chandrababu Naidu for increasing pension from Rs 1,000 to Rs 2,000 per month.
She said money she is earning by working as a housemaid is not enough to meet her needs. Rajani, mother of a physically challenged boy, A Naga Prasad, said hike in pension gave support to him for his survival.
TDP MLA Suguna, TUDA Chairman Narasimha Yadav, Municipal Commissioner Vijaya Rama Raju and other TDP leaders have attended the pension distribution ceremony.
Two-time fold in pension hike gave a boost to the TDP cadre in the district for facing the ensuing Assembly elections.