Union Budget disappointed all sections of people: CM Naidu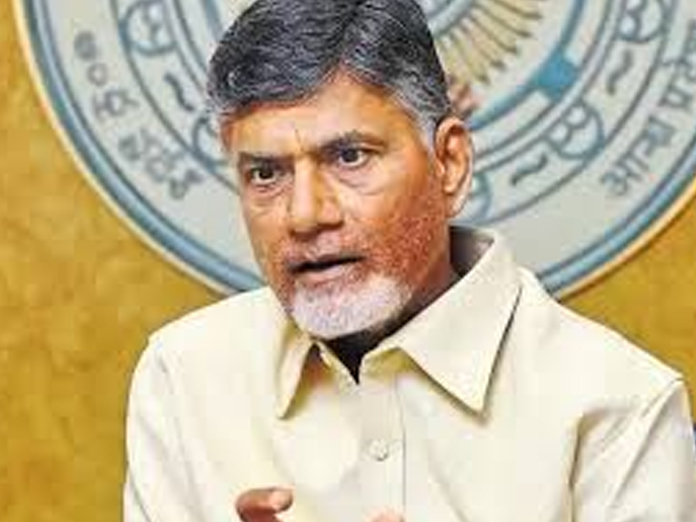 Highlights
In a scathing attack on the BJP government, Chief Minister N Chandrababu Naidu said that the Union Budget presented on Friday disappointed all sections of people
Says the Interim Budget failed to address unemployment problem
Describes Modi rule as a fiasco
Points out that the State govt created jobs in the sectors of electronics, IT and automobile during the last four-and-half years
Says the TDP will continue to expose the Centre for its failure to provide justice to AP
Amaravati: In a scathing attack on the BJP government, Chief Minister N Chandrababu Naidu said that the Union Budget presented on Friday disappointed all sections of people.
Naidu held a teleconference with the TDP leaders on Saturday. Stating that the BJP government at the Centre cheated AP even in the last budget, Chandrababu Naidu regretted that there was no mention of State in this final budget too.
Giving the farmer Rs 16 per day would not show any positive impact on farmers, he opined.
"The Central budget has no effect on the poor. Nor did the common man get any benefit. The EBC income limit was Rs 8 lakh and the Income Tax ceiling was raised to Rs 5 lakh. There are many such contradictions," he explained.
The States are advised to get loans for NREGA works even though the Centre has yet to pay huge amounts as arrears.
The budget also did not address the unemployment problem and even China has cautioned India on the unemployment issue, he observed.
"We have provided employment to 14 lakh in our State. Thousands of jobs generated in Kia car manufacturing unit alone.
We brought automobile, IT, electronic industries to the State and the MSME Parks are generating jobs on a large scale," he pointed out.
He said that unemployment in India had increased due to BJP's failure and the five-year Modi rule was a fiasco. The BJP had pushed the country into a huge crisis, he commented.
Chandrababu Naidu has observed that Friday was a historic day in State Assembly as almost all MLAs attended the House wearing black shirts to protest against the injustice meted out to AP by the Centre.
Naidu said that never before the legislators attended Assembly wearing black shirts like this.
The TDP MPs also protested in Delhi wearing black shirts; the State-wide Joint Action Committee (JAC) bandh was a success and all these were aimed to strongly protest the Centre's attitude, he stated.
"We should not be complacent and tolerate the injustice done to the State. I thank all those who took part in the protests," he said.
People's representatives, booth conveners and party in-charges took part in the teleconference.