Andhra Arts and Crafts Hotel opened in Vizag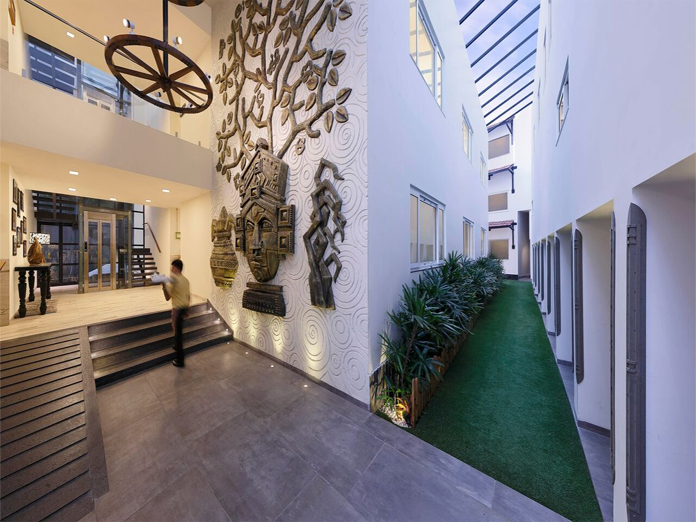 Highlights
The Palm Beach Hotel, a sister concern of LeSutra, Mumbai, opened the doors to its heritage wing, Andhra Arts and Crafts Hotel in the city on Monday
Visakhapatnam: The Palm Beach Hotel, a sister concern of LeSutra, Mumbai, opened the doors to its heritage wing, "Andhra Arts and Crafts Hotel" in the city on Monday.
The new wing consists of around 70 sculptures and 50 art installations, which reveals the Andhra's arts and crafts within the passages, corridors and residential areas of the hotel, making it the world's first handicrafts hotel.
National award-winning artisans, interior designers, craftsmen, and sculptors participated in designing the hotel which contains craft forms like 'Tholubommalata,' 'Budithi Brass Work, Kalamkari Pen art and Etikoppaka toys of AP.
TSandeep Reddy, General Manager, Andhra Art, and Craft Hotel said that the aim is to create the Heart of Andhra within Vizag and serve the guests a curated experience of Andhra Pradesh.