Pensions hiked in spite of Centre's non-cooperation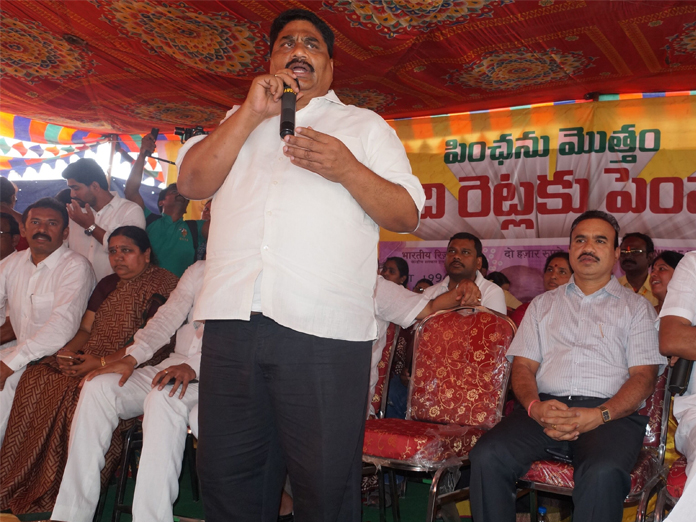 Highlights
Municipal Corporation on Sunday distributed oldage and widow pensions to the beneficiaries at programmes held in 3rd to 11th and 28th to 35th divisions on Sunday
Guntur: Municipal Corporation on Sunday distributed old-age and widow pensions to the beneficiaries at programmes held in 3rd to 11th and 28th to 35th divisions on Sunday.
Addressing the gathering, MLA Modugula Venugopala Reddy said that in spite of financial crisis, Chief Minister N Chandrababu Naidu hiked pensions from Rs 1000 to Rs 2,000 per month to extend helping hand to the poor and distributing financial assistance to the Dwacra groups. He said that they were distributing the hiked pensions to the beneficiaries.
TDP politburo member Galla Aruna Kumari urged the beneficiaries to properly utilize the pensions and old age pensions. She said that though the Centre is not cooperating with the state, Naidu hiked pensions.
GMC additional commissioner K Rama Krishna Reddy, deputy commissioner D Srinivassa Rao, Jesu Dasu were among those participated.