Govt keen to make AP accident-free State: Sidda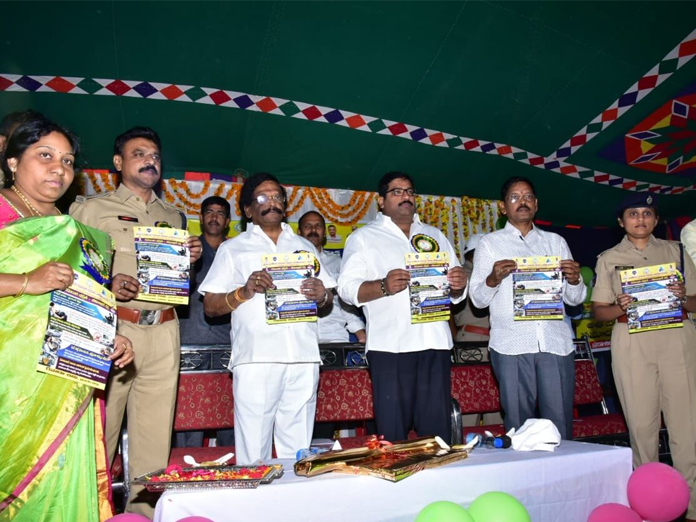 Highlights
The State government was making all efforts to reduce the accidents to zero and make it as an accidentfree state, announced the Minister for Forests, Environment, Science, and Technology Sidda Raghavarao
Ongole: The State government was making all efforts to reduce the accidents to zero and make it as an accident-free state, announced the Minister for Forests, Environment, Science, and Technology Sidda Raghavarao.
He inaugurated the 30th National Road Safety Week celebrations in the district at the district transport commissioner's office and released the road safety awareness material like posters and pamphlets.
The Minister said that the state was organizing various programmes to create awareness on road safety as part of the week from February 4 to 10. He announced that the 30th road safety week was being celebrated with the theme, 'Sadak Suraksha- Jeevan Raksha', or 'Safe Roads- Safe Lives' in English.
He ordered the traffic police, civil police, and transport department officials to create awareness among the public on the road safety issues like drunken driving, helmetless driving etc.
He said that the services of the transport department are being provided transparently using the advanced technology and asked the public to utilize them.
Ongole MLA Damacharla Janardhana Rao, District Transport commissioner Subba Rao, Additional SP Lavanya Lakshmi, Ongole DSP Radhesh Murali, traffic DSP Venugopal, MVIs Gopi, Seshireddy, Naik, Rambabu, Krishnarao, students from QIS Engineering Colleges also participated in the programme.