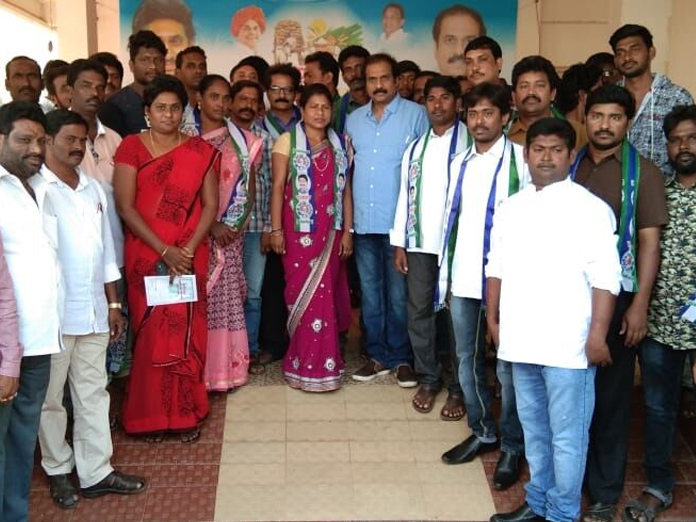 Highlights
More activists joined YSRCP in the presence of Kakinada parliamentary party incharge Kurasala Kannababu on Tuesday At the programme organised at YSRCP Kakinada rural office more than 100 persons from Godavari Gunta area joined the party
Kakinada: More activists joined YSRCP in the presence of Kakinada parliamentary party in-charge Kurasala Kannababu on Tuesday. At the programme organised at YSRCP Kakinada rural office more than 100 persons from Godavari Gunta area joined the party.
Welcoming the new entrants, Kanna Babu said that the party under the leadership of YS Jagan would strive for the uplift of the poor. He hoped that the YSRCP will come to power in the elections this year.
The party Kakinada rural president, Nurukurti Ramakrishna, Anisetti Ramakrishna, the party SC Cell president Ch Deva Raju and others participated.