Microsoft working 'deep' on automotives sans humans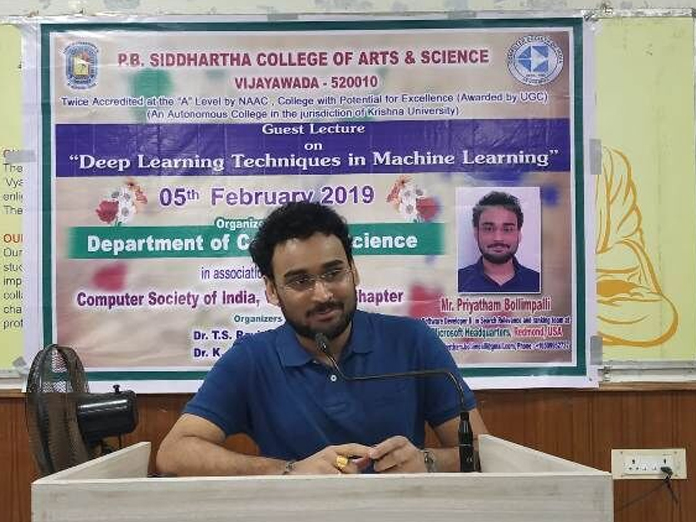 Highlights
The Computer Science Department of PB Siddhartha College of Arts and Science organised an awareness programme on Deep Learning Techniques in Machine Learning for the PG students here on Tuesday
Vijayawada: The Computer Science Department of PB Siddhartha College of Arts and Science organised an awareness programme on 'Deep Learning Techniques in Machine Learning' for the PG students here on Tuesday.
The guest lecture was given by B Priyatam of MicroSoft (USA). He said that the employees of MicroSoft study about the machine in depth and come out with latest innovations which were helpful to mankind.
He said that at present, they were working on automotives driven without humans besides translating voice into any desired language and made a vast progress in their work.
He explained how images on the Earth were being captured using satellite services and studied thoroughly. He further detailed how complex applications were developed using algorithms.
College Principal Dr M Ramesh, Dean Rajesh C Jampala, Director V Babu Rao, Computer Science HoD Dr T Ch Ravi Kiran, K Shobana and others were present on the occasion.