3-day Mary Matha fest begins tomorrow in Vijayawada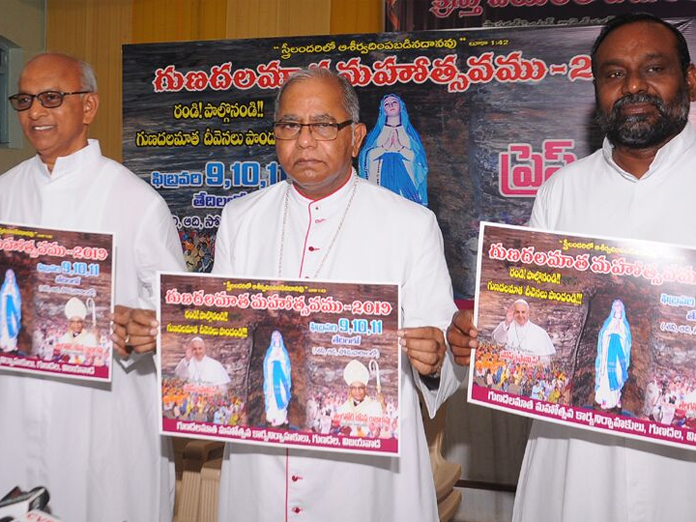 Highlights
The threeday Gunadala Mary Matha annual festival will commence from February 9, said the temple Rector Muvvala Prasad here on Thursday
Vijayawada: The three-day Gunadala Mary Matha annual festival will commence from February 9, said the temple Rector Muvvala Prasad here on Thursday.
Speaking to the media, Prasad said that the festival would begin at 7 AM in the presence of the Vijayawada Catholic Dioceses Bishop T Joseph Raja Rao, Golden Jubileeians Rev Father Chako T, Rev Sabastian K, Silver Jubileeians Rev Father Anthony Kumar T, Rev Savariyappan Rajappa.
He said that as many as 10 lakh devotees belonging to all castes and creed would throng the temple.
He said that all arrangements were made for the festival and pilgrims from Andhra Pradesh, Telangana, Tamil Nadu, Karnataka and other adjacent states were expected to visit the temple.
He said that after seeking blessings of Mother Mary at the Gunadala Mary Matha Church, they climb the hill where the idol of Mother Mary is placed in a grotto and later climb atop of the hill and offer prayers at the huge holy cross, he added.