VMRDA allots 27 shops to petty vendors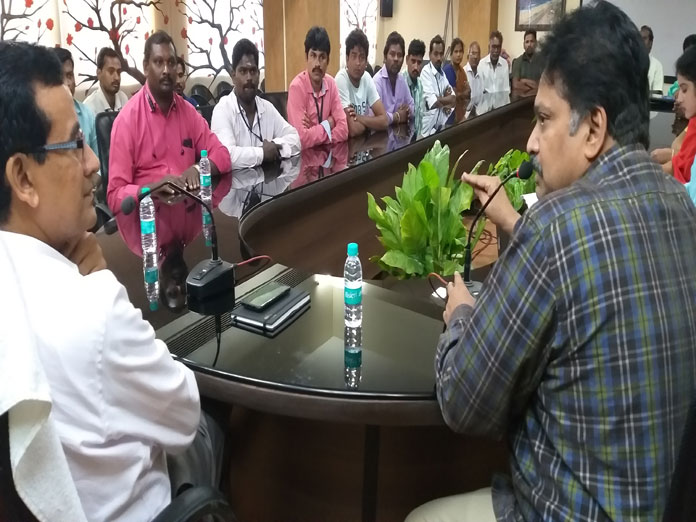 Highlights
Commissioner, Visakhapatnam Metro Region Development Authority VMRDA Basanth Kumar announced to allot 27 shops to vendors who were doing business opposite to Central Park in the city
Visakhapatnam: Commissioner, Visakhapatnam Metro Region Development Authority (VMRDA) Basanth Kumar announced to allot 27 shops to vendors who were doing business opposite to Central Park in the city.
The VMDRDA has constructed a total of 42 shops at its vacant place opposite to Central Park. The vendors who were doing business at the same place, urged the VMRDA to allocate some shops in the complex.
South MLA V Ganesh Kumar also urged the VMRDA to allocate some shops to vendors who lost their livelihood. The commissioner convened a meeting with the beneficiaries on Friday and announced that 27 shops would be given to them.
However, the commissioner informed them that they should only run the business in the shops and should not be sold and not to give others on rent. According to the norms, the rent would be decided and some subsidy would be given to beneficiaries.
The rent would be increased every year and auction would be conducted to rest of 15 shops only, Basanth Kumar said. Secretary, VMRDA A Srinivas and other officials were present.