Update with OER, teachers told in Kakinada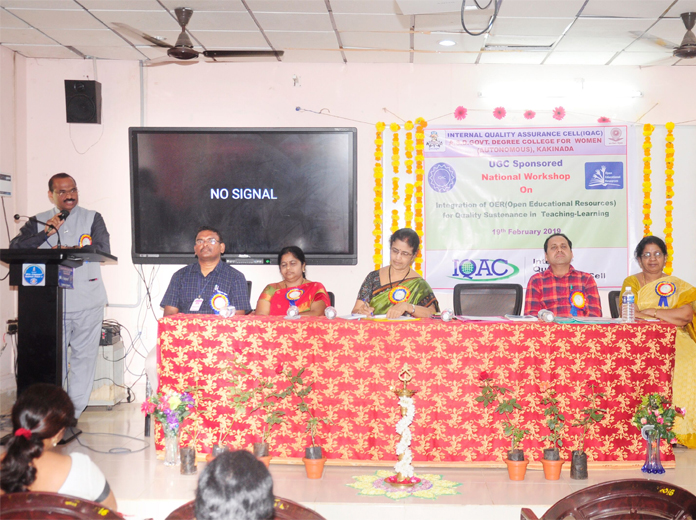 Highlights
A oneday workshop on Integration of OER open education resources for quality sustenance in teaching and learning was organised at ASD College for Women here on Tuesday The workshop was sponsored by UGC
Kakinada: A one-day workshop on 'Integration of OER (open education resources) for quality sustenance in teaching and learning' was organised at ASD College for Women here on Tuesday. The workshop was sponsored by UGC.
Dr D Ratnagiri Usha, college principal inaugurated the event. Speaking on this occasion, she insisted that the need of the hour for the teachers is OER to upgrade and update themselves with the technological revolution through various educational resources available.
Dr M Doraswamy, professor in department of library and information science, Dravidian University, Kuppam who acted as one of the resource persons for the workshop stressed the importance of OER in teaching and learning.
The other resource person Dr B R Doraswamy Naik, associate professor, Dr BR Ambedkar Central Library, JNTU-K provided an insight view on the open educational resources available.
Dr Naik also demonstrated the ways to access them. K Lavanya, JKC coordinator acted as convener for the workshop.
Co-convener Dr D Chenna Rao, UGC coordinator and Vice-Principal Dr G Anitha were present. College students in large numbers attended