Waste management be given industrial status: Expert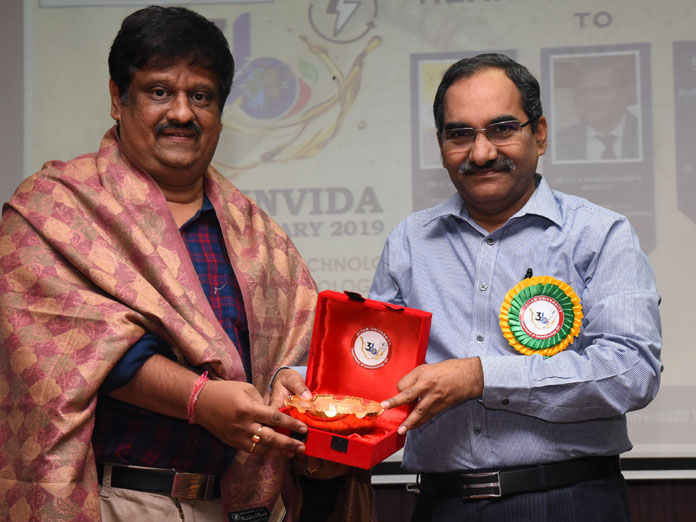 Highlights
The biogenic waste which is generated in enormous quantity in India can be considered as potential feedstock for structuring the biobased economy, said by CSIRIndian Institute of Chemical Technology IICT Bioengineering and Environmental Sciences Lab Principal Scientist Dr S Venkata Mohan here on Friday at GITAM Deemed to be University
Visakhapatnam: The biogenic waste which is generated in enormous quantity in India can be considered as potential feedstock for structuring the bio-based economy, said by CSIR-Indian Institute of Chemical Technology (IICT) Bioengineering and Environmental Sciences Lab Principal Scientist Dr S Venkata Mohan here on Friday at GITAM Deemed to be University.
Inaugurating the two-day national conference "BIOINNVIDA-2019" organised by Biotechnology Department, he said that India produces 62 MT of solid waste per year but only 12 MT was treated.
Stating that the country has so far realised only about 2 per cent of its waste-to-energy potential, he informed that 50 per cent of expensive e-waste goes out of India every year to extract gold, silver, platinum and other expensive materials out of it and sold back to India at 50 per cent higher rates.
He pointed out that waste management industry in the country was untapped and limited to 4.3 billion $ but has potential to be worth 13 billion $ by 2025 with annual growth rate of 7.17 per cent. He observed that fragmented waste management industry needs to be given industrial status to explore sector in organised manner.
He informed that CSIR-IICT, Hyderabad has developed a 10m3 biohydrogen pilot plant facility which can handle biogenic waste. GITAM Institute of Technology Principal Prof K Lakshmi Prasad said that environmental biotechnology and medical biotechnology were emerging rapidly.