Support price for all crops demanded in Eluru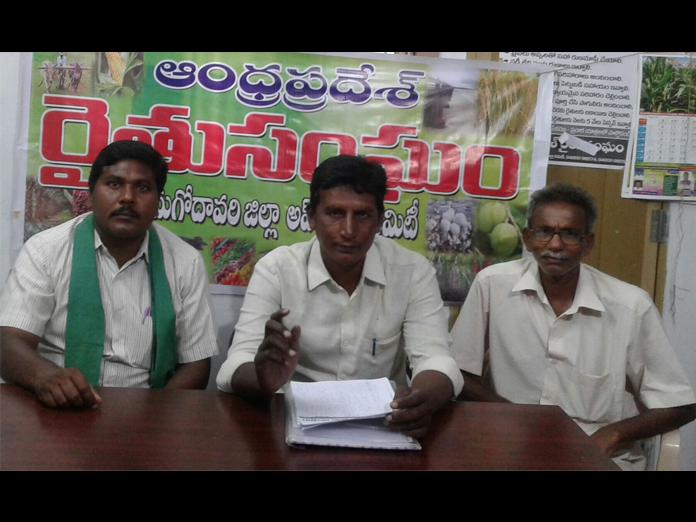 Highlights
The Andhra Pradesh RythuSangham has demanded support price to all crops and total loan waiver for the safety of farming community
Eluru: The Andhra Pradesh RythuSangham has demanded support price to all crops and total loan waiver for the safety of farming community.
Addressing the media here on Sunday, the sangham general secretary, P Peddi Reddy criticised the State and Central governments for announcing investment assistance instead of loan waiver and support price.
He said both the TDP and BJP had failed to implement their election promises and coming up with capital investment assistance idea to cheat the farmers.
He demanded the government appoint a commission to monitor implementation of support price along with investment assistance to the farmers.
He also wanted the government to establish a permanent commission on the lines of Kerala government apart from implementing Swaminathan Commission recommendation of covering support price for all crops without fail for the welfare of the farmers.
He expressed concern over increasing suicides of the farmers. He asked the government to waive all private and government loans of tenant and other farmers at the same time.
The sangham upland district secretary, K Srinivas demanded the government release funds towards fourth and fifth phase loan waiver and credit to the accounts of the farmers.The sangham district committee member Suresh and others were present.