Abhishekam performed to lord Mrukandeswara Swamy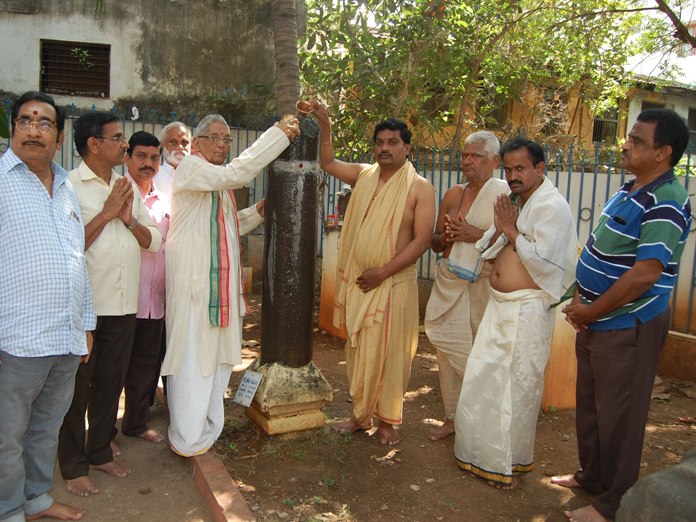 Highlights
Noted historian YS Narasimha Rao and many others performed abhishekam to Lord Mrukandeswara Swamy kept in Rallabandi Subba Rao museum in connection with Maha Shivaratri festival here on Monday
Rajamahendravaram: Noted historian YS Narasimha Rao and many others performed abhishekam to Lord Mrukandeswara Swamy kept in Rallabandi Subba Rao museum in connection with Maha Shivaratri festival here on Monday.
The lingam belongs to 10th century which was identified in the excavations of archaeology department some years ago and was kept in the museum.
YS Narasimha Rao is performing abhishekam for three decades. He is demanding that the government construct a temple for Lord Mrukandeswara Swamy.