Kitchenette, bed and fully integrated bathroom makes this Mercedes a perfect camping shelter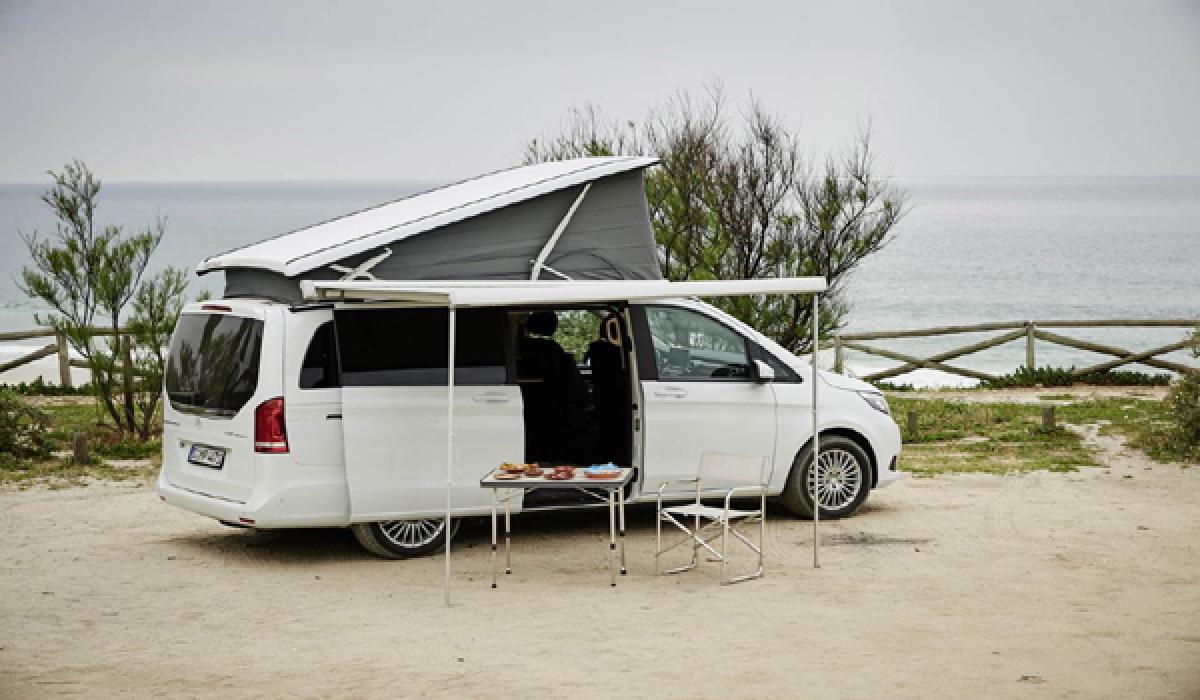 Highlights
Mercedes has unveiled an array of camper vans with highly practical stowage and bedding arrangements at the Caravan Salon in Düsseldorf, Germany. The camper vans are based on its commercial vehicle range which includes the Viano, Vito, etc. Mercedes-Benz Vans is also providing flexible conversion solutions across its portfolio so that you can camp in luxury wherever you go. In addition to the Vian
The high-end solution includes kitchenette, transverse bed and a fully integrated bathroom.
Mercedes has unveiled an array of camper vans with highly practical stowage and bedding arrangements at the Caravan Salon in Düsseldorf, Germany. The camper vans are based on its commercial vehicle range which includes the Viano, Vito, etc.
Mercedes-Benz Vans is also providing flexible conversion solutions across its portfolio so that you can camp in luxury wherever you go. In addition to the Viano Marco Polo Activity Edition, the company also showcased new camper vans such as HYMERCAR Grand Canyon S, Vansportscamper, Terracamper, Citan with Topdog, etc.
The HYMERCAR Grand Canyon S based on the Viano features a transverse bed, a kitchenette and fully equipped bathroom. The van is equipped with goodies such as Crosswind Assist, Lane Assist, Blind Spot Assist, Collision Prevention Assist and High Beam Assist.
The Vansportscamper is based on the Vito Tourer and is fitted with a matte black sleeper roof, detachable body parts, black alloy wheels, etc. It is available in both rear-wheel and all-wheel-drive configurations. Customers can choose from three engines.
The smallest member of the Mercedes van family, the Citan too can be converted into a camper. The company showcased a Citan with Topdog rooftop tent. It can accommodate 2 persons by offering a self-contained living space and integrated floor.
Credits: Rushlane.com