India Pay TV Market Outlook to 2020 - Increasing Penetration and the Advent of Digitization to Spur Future Growth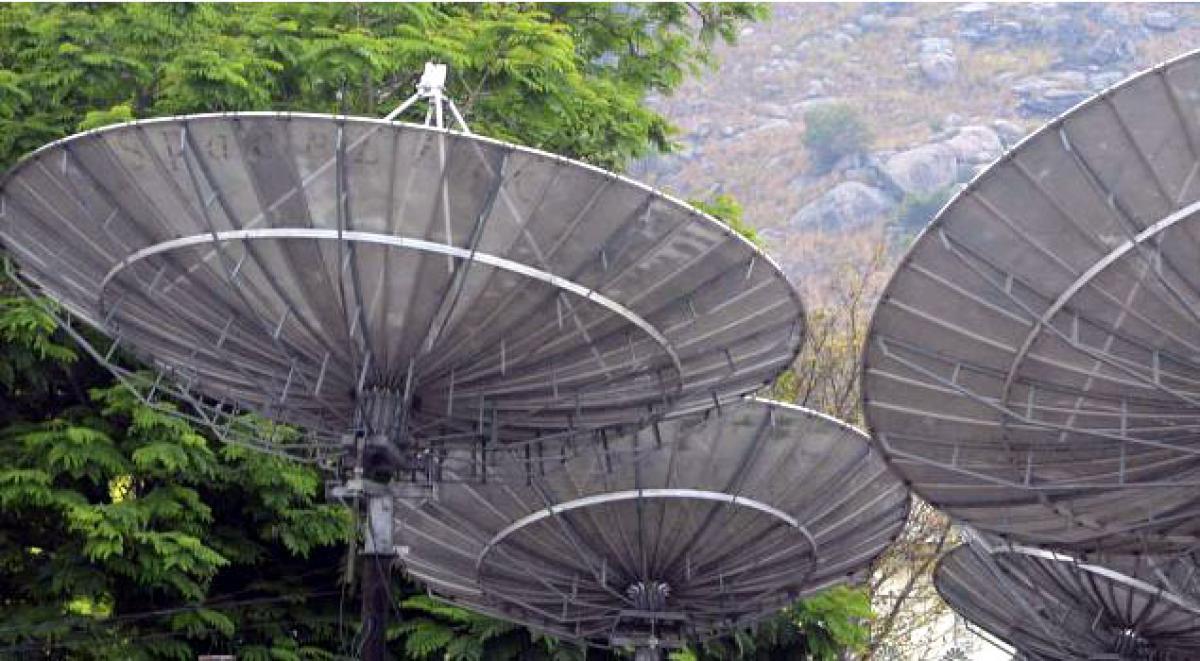 Highlights
Ken Research announced its latest publication on "India Pay TV Market Outlook to 2020 - Increasing Penetration and the Advent of Digitization to Spur Future Growth" which provides a comprehensive
Ken Research announced its latest publication on "India Pay TV Market Outlook to 2020 - Increasing Penetration and the Advent of Digitization to Spur Future Growth" which provides a comprehensive analysis of Pay TV market in India and covers various aspects such as market size of pay TV, cable TV, DTH and IPTV market. The report also provides market share and revenue of major players operating in pay TV market in India. The future analysis has also been discussed in each of the sub segment of cable TV, DTH and IPTV. The report is useful for Pay TV industry consultants, various media professionals and manufacturers and suppliers of set top boxes, broadcasters and content providers and other stakeholders to align their market centric strategies according to ongoing and expected trends in the future.
India Cable TV market has grown considerably over the past six years and has been the largest contributor in the subscription revenues of the India Cable TV Market during the period FY'2010- FY'2015. Demand for cable TV services in the country has escalated over the past six years due to increased prevalence of digitization drive, increasing household expenditure on entertainment, improving quality of television display, lower costs of service provision and stable user base. Majority of people in India have preferred cable TV due to convenience and lower cost of subscriptions. As of FY'2015, there are three major MSOs, Hathway, Den Metworks and Siti Cable which are operating in the cable TV market. Out of the total digital subscriptions in India, Hathway has the highest number of subscribers followed by Den Networks and Siti Cable. On the basis of total cable TV subscribers, Den Network has the largest subscriber base of ~ million. It acquired a market share of ~% in terms of total number of cable TV subscribers. The India cable TV market showcased healthy growth of ~% during FY'2010-FY'2020. The market for cable TV in India is projected to grow at a CAGR of ~% in FY'2016-FY'2020 and reach INR ~ billion in 2020.
DTH market has showcased tremendous potential to contribute towards the India Pay TV market with revenues reaching INR ~ billion in FY'2015 at a CAGR of ~% in FY'2016-FY'2020. India DTH market is completely organized due to strict regulatory regime of the Indian government and the heavy licensing policy. The major players operating the DTH market are Tata Sky, Dish TV, Bharti Airtel, Videocon d2h, Reliance and Sun TV. The long term development of DTH market would largely be driven by technological innovation, enhanced services and entry of new players in the market helping the market to grow at a rate of ~% during FY'2016-FY'2020. The revenues are expected to reach INR ~ billion in FY'2020.
India IPTV Market is regarded as one the markets in the world which has huge potential to grow in the upcoming future. During FY'2010-FY'2015, the revenue for IPTV Market has grown at a CAGR of ~% reaching INR ~ billion in FY'2015. The sluggish growth pattern of IPTV services is expected to change in the future. As of FY'2015, the largest player operating in the IPTV market in India has been Airtel. Airtel occupied nearly ~% of the market share in the number of subscribers. The lowest market share was held by MTNL and BSNL due to poor quality of broadband service provision. The combined share of MTNL and BSNL has been estimated to be nearly ~% as of FY'2015. With increasing investments in internet technology and the entry of new players in the market, the industry is expected to recover from its declining trend. The market for hospitals is projected to grow at a CAGR of ~% in FY'2016-FY'2020 and reach INR ~ billion in 2020.