Hyderabad realtors bullish on 2018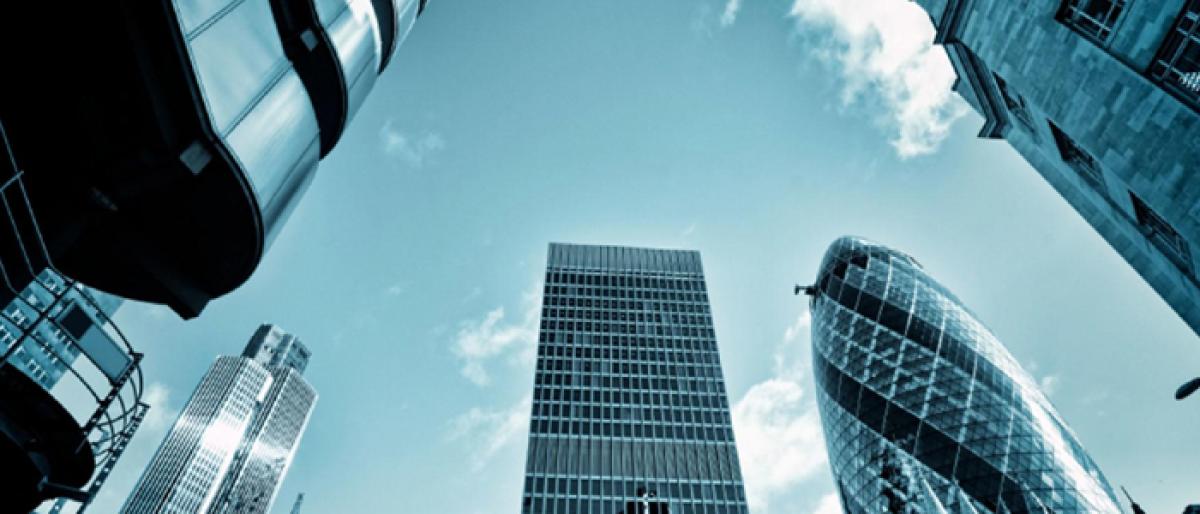 Highlights
The year 2017 that had gone by was a turbulent period for the real sector in Hyderabad and across India what with reformist measures like GST, RERA
Hyderabad: The year 2017 that had gone by was a turbulent period for the real sector in Hyderabad and across India what with reformist measures like GST, RERA and haphazardly-implemented demonetisation taking a heavy toll on the largely unorganised segment. Then, what the New Year 2018 has in store for the sector in Hyderabad?
Representatives of real estate companies and industry bodies that The Hans India spoke to expressed optimism that the 2018 would be extremely good for the sector. They said the sector would clock at least 10 per cent growth during the year and property prices would also appreciate at a decent rate.
"The real estate sector in Hyderabad is set for a steady growth in 2018 as adverse impacts of GST, RERA and note ban are behind us. There is more transparency in the sector too. So, it will be an extremely good year for the sector," C Shekar Reddy, CMD, CSR Estates Limited, and former national president of Credai, said, referring to Goods & Services Tax and the Real Estate (Regulation And Development) Act, 2016, that came into existence last year.
With Hyderabad Metro Rail starting operations, he predicts that the sector will witness growth around the city. "With the IT sector located in the western part of the city, we have seen more development in that region. With metro rail in place now, we will see development towards northern and eastern parts of the city as well," he said. Reddy however advised developers and builders not to be carried away by the positive response and jack up prices.
N Jaiveer Reddy, Managing Director of Ashoka Developers & Builders Ltd, feels that Hyderabad will emerge as the premier destination for property buyers this year as prices in other major metros are very high and not within the reach of majority of people.
"The recent Global Entrepreneurship Summit which was held in the city has helped the city revel in global limelight as Ivanka Trump, daughter of US President Donald Trump and his advisor, and a large number of global entrepreneurs took part in it. And Hyderabad Metro Rail also got off to a great start. It's no exaggeration to say that 2018 will be a golden year for Hyderabad real estate," Reddy told The Hans India.
According to him, the demand for apartments and plots has picked up. "Many refrained from buying properties in Hyderabad, thinking that prices will come down. All such people are coming back now because everybody needs a house," he said.
Reddy, who served as chairman of Credai AP chapter before the bifurcation, also said builders had no option except increasing prices in the wake of rising input costs. "Cement prices have gone up by Rs 40 a bag, bricks now cost 25 per cent more and same is the case with sand. We have to raise prices by at least 10 per cent."
Interested in blogging for thehansindia.com? We will be happy to have you on board as a blogger.