Walmart-Flipkart Deal Play Key Role in Indian E-Commerce Sector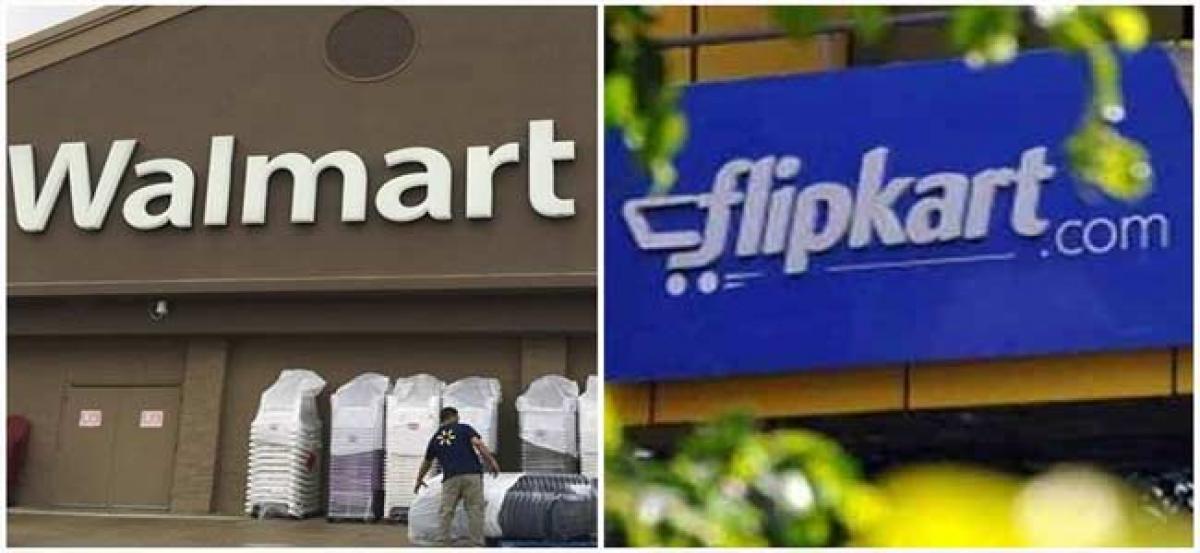 Highlights
Walmart and Amazon, the two biggest retailers in the world, are speculated to be in advanced talks with Flipkart around a potential acquisition of a majority stake in India's leading online retailer.
Walmart and Amazon, the two biggest retailers in the world, are speculated to be in advanced talks with Flipkart around a potential acquisition of a majority stake in India's leading online retailer.
While such rumors have floated constantly in the last couple of years, however, as per the reports of Mint, Walmart has already completed due diligence procedures and is planning to acquire a stake of more than 51% in Flipkart, with an investment of $10-12 billion - a deal that is probably going to succeed.
The great Indian dream
Launched in 2007 and envisioned as the 'Amazon of India' before the latter came to India, Flipkart has raised over $6 billion until now and is valued at around $14 billion.
Flipkart owns India's largest online fashion retailers, namely Myntra and Jabong, both of which it acquired. Altogether, Flipkart-Myntra-Jabong has a market share of 70% in the online fashion business in India. It also owns eBay's India business and popular mobile payments app, PhonePe. With more than 100 million users and these popular properties, Flipkart is one of the significant assets in the global internet economy for its long-term potential.
India is a huge, rapidly growing, yet moderately untapped market. As indicated by Morgan Stanley's report, the country had 60 million online shoppers in 2016, which is only 14% of the internet user base in the country. This will rise to more than 50% by 2026.
Further, the industry experts believe that 2019 could be a defining moment for India's e-commerce market. It is believed that once a consumer has been online for more than five years, they are more likely to buy online. At present, that's only 30% of India's 432 million internet users seeing that a bulk of the addition in the internet base has happened in the last three years, mostly carried on the wave of growing smartphone adoption and affordability of mobile internet.
s the huge potential of Indian e-commerce makes it an important market for any business looking to expand its global footprint, and that brings the two prospective buyers - Walmart and Amazon - into the picture.
Walmart vs Amazon: The race for retail dominance
Even as Flipkart keeps on to lead online retail in India, though by a slight margin, Amazon is looking at the endgame, and is set to back its Indian business until it wins. Launched in 2013 in India, the company has already invested over $2 billion in India and has announced that it will invest $3 billion more in coming days.
In case, Amazon acquires Flipkart, the former will control nearly 80% of India's online retail market almost doubling its market share. The combined numbers would indicate that Amazon will be a force to be reckoned with in its global domination ambitions, specially rivalling the likes of Alibaba.
However, the union of the two firms will likely face scrutiny from the Competition Commission of India (CCI) considering that the combined entity will be a dominant player in the market.
Even though Amazon and Walmart have been bitter competitors back home in the U.S. for more than two decades now, and while Walmart remains the largest retailer in the world, it has struggled to replicate the success in the online retail market where Amazon has been growing fast over the past few years.
In 2016, Walmart acquired online retailer Jet.com for $3 billion to accelerate its stake in online retail in the U.S., however, the Flipkart acquisition would be company's biggest investment in the online space so far.
Walmart has been looking at the Indian market for a few years. India's retail policy does not permit overseas companies to sell directly to consumers (except in wholesale cash-and-carry segment). Companies, such as, Flipkart and Amazon operate as online marketplaces – a segment that allows 100% Foreign Direct Investment (FDI).
Currently, Walmart is running more than 20 Best Price wholesale stores across the country that sell everything from fast-moving consumer goods to furniture to other retailers and institutions. However, the FDI policy prevented the company from direct retail and an ambitious yet messy partnership with Bharti Enterprises, charged with allegations of regulatory violations and mismanagement ended in 2013.
Source: techgig.com