Corteva launches new pesticide for paddy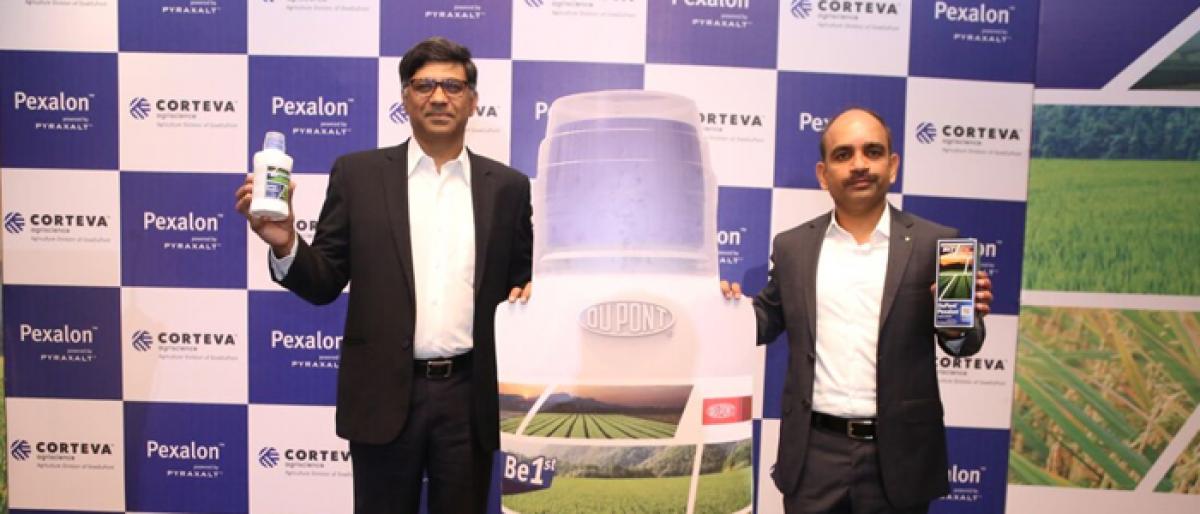 Highlights
Corteva Agriscience, the agriculture division of DowDuPont, on Monday announced the launch of its product, Pexalon The solution powered by Pyraxalt intends to protect rice crop against brown plant hoppers
​Hyderabad: Corteva Agriscience, the agriculture division of DowDuPont, on Monday announced the launch of its product, Pexalon. The solution powered by Pyraxalt intends to protect rice crop against brown plant hoppers.
However, the product in its testing stage will be available in the market by August. KV Subbarao, South Asia leader, Corteva Agriscience, said: "We want to bring in science for the benefit of farmers and understand their needs. As 70 per cent of crop yield infected by hopper pest needs to be burnt down, we have come up with this new choice of integrated pest management."
The product manufactured in a third-party facility in the city, was launched for other rice cultivating Asian countries during the initial month of 2018. While the formulation of the product will be made available later to other south and east states of India, the technical component of the formulation is exported to other Asian countries, to be localised as per their needs.