Leprosy must not continue to be a ground for divorce: NCPEDP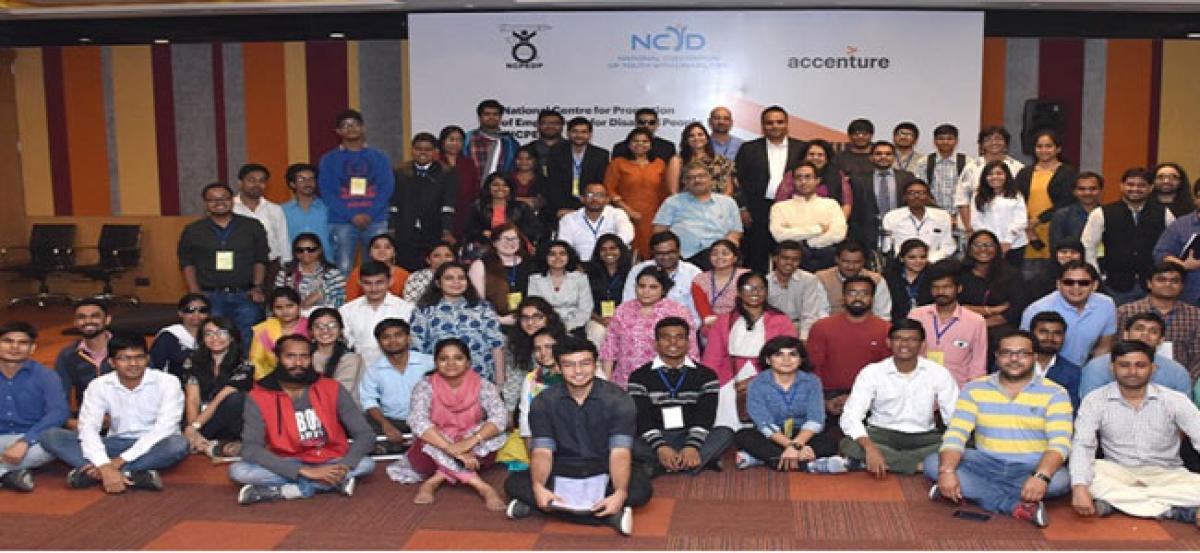 Highlights
Leprosy is one of the worlds oldest diseases While recognised as a disability under the PwD Act of 1995 and being completely curable, persons affected by leprosy continue to face discrimination not only from the larger society but also the disability sector itself
Leprosy is fully curable today, and the NCPEDP is questioning archaic laws relating to leprosy.
Mumbai: Leprosy is one of the world's oldest diseases. While recognised as a disability under the PwD Act of 1995 and being completely curable, persons affected by leprosy continue to face discrimination not only from the larger society but also the disability sector itself.
And India's archaic laws need to change if this has to happen.
There are currently 119 provisions across various Acts passed by the Central and State Governments that continue to discriminate against people affected by leprosy (PAL). These are also directly at contrast with the provisions of the Rights of Person with Disabilities Act 2016 that mandates non discrimination and equality for all irrespective of the disability.
Some of these discriminatory provisions include
Section 13 of the Hindu Marriage Act, 1955 that allows dissolution of marriage if one of the partners has been "suffering from a virulent and incurable form of leprosy; Section 2 of the Dissolution of Muslim Marriage Act 1939 and Section 27 of the Special Marriage Act 1954, Section 18 of the Hindu Adoption and Maintenance Act 1956; Section 18 of the Jammu And Kashmir Hindu Adoptions And Maintenance Act 1960; Section 13 of the Jammu And Kashmir Hindu Marriage Act 1980 and Section 2 of the Jammu And Kashmir Dissolution Of Muslim Marriages Act 1999 perpetuate the stigmatization of those affected by leprosy.
The Orissa Municipal Corporation Act, 2003 disqualifies a leprosy patient from contesting civil polls. Even the Rajasthan Panchayati Raj Act, 1994, has a provision that bars someone infected with the disease from fighting the elections for the post of a panch or any other member of the institution.
Section 35(2) of the Karnataka Rajya Dr. Gangubai Hangal Sangeetha Mattu Pradarshaka Kalegala Vishwavidyalaya Act, 2009, empowers the Syndicate of the University to remove those persons from membership of any authority of the University who suffer from leprosy.
This is especially significant, given that India accounts for over 60 percent of annual new cases of leprosy and is home to around 800 self-settled leprosy colonies. WHO data reveals that in 2016, a total of 2,14,783 cases of leprosy were reported worldwide. There were 18000 child cases and 12437 cases who were already suffering from serious disabilities at the time of diagnosis. 1,35,485 cases were from India, amounting to about 60% of the newly reported cases.
"These 119 provisions not only violate the RPWD Act but also Articles 14, 19 and 21 of the Constitution of India. Article 14 protects the right to equality of all persons, Article 19 protects the freedom of citizens to move freely throughout the territory of India and practise any profession, occupation, trade or carry on any business, while Article 21 protects the right to life and dignity of all persons. It is to give momentum to this discourse that we are organising a special consultation on the issue as part of the larger National Disability Consultation being organised by us on the 19th and 20th of July and we hope the sector will come together as a collective force to push for repealing of these provisions." said Som Mittal, pushing the discourse forward.
NCPEDP has constituted a core group on leprosy consisting of persons affected by leprosy, disability sector leaders, lawyers and activists and has also thrown its weight behind Vidhi Centre for Legal Policy, which has filed a civil writ petition asking the Supreme Court of India to declare these provisions as unconstitutional because they discriminate against persons affected by leprosy.
CONTEXT
The late disability rights activist, former Director of the National Center for Promotion of Employment for Disabled People Mr Javed Abidi had first raised the call for inclusion of persons affected leprosy within the disability rights movement and his pioneering work continues unabated, even after his demise in March 2018 by his team supported by a diverse board of Trustees that has, at its helm, former NASSCOM chief Som Mittal as the Chairman.
The Nippon Foundation, under the leadership of Mr Yohei Sasakawa Sasakawa, WHO Goodwill Ambassador for Leprosy Elimination has been supporting their work since 2014 for its pathbreaking work on integrating leprosy into the disability rights movement.
Even in day to day lives people affected by leprosy can be prevented from boarding a public transport, driving their own cars or even getting driving licences.
Interested in blogging for thehansindia.com? We will be happy to have you on board as a blogger.