180 CDK Global employees get pink slips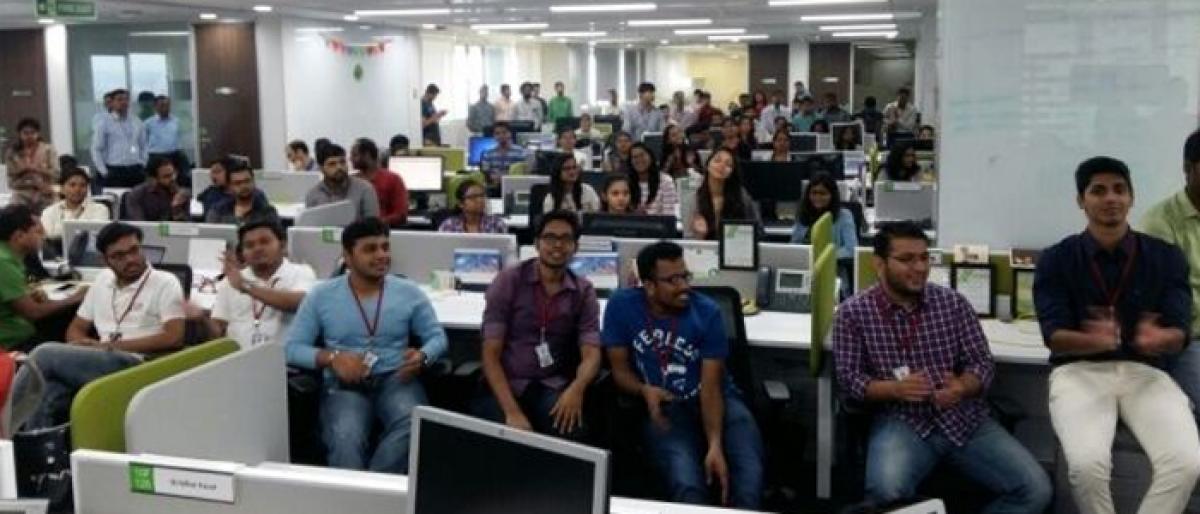 Highlights
CDK Global India, an IT solutions provider, has allegedly forced over 180 employees to resign without any notice period on Tuesday Nearly 100 of them are from its Hyderabad facility Protesting the development, the Forum of IT professionals FORIT has approached the labour commission on Tuesday questioning as to how a company can force its employees resign without notice period
​Hyderabad: CDK Global (India), an IT solutions provider, has allegedly forced over 180 employees to resign without any notice period on Tuesday. Nearly 100 of them are from its Hyderabad facility. Protesting the development, the Forum of IT professionals (FORIT) has approached the labour commission on Tuesday questioning as to how a company can force its employees resign without notice period.
General Secretary, FORIT, Praveen, told The Hans India, "We spoke to the labour authorities. Post which, the commissioner has asked us to submit a complaint and has assured us of an appropriate action against the company. By this weekend, we are going to file a petition to stop this illegal process."
While the company claims to have shown the door to a total of 103 employees from the Hyderabad and Pune office, the forum believes the number to be over 180 wherein 100 are from the Hyderabad office.
While the company has mentioned role redundancy as the main reason for the decision, the forum terms it as false. "These terms are used when a company wants to throw out its employees. However, the company has to approach the labour commission and inform them about the roles they have and the roles they want to reduce due to redundancy," added FORIT.
Instead, over 100 employees were called into a meeting room and told to voluntarily resign over an online tool within a span of 30 minutes. According to the forums sources, the employees were threatened with consequences like termination instead of a relieving letter if they hadn't voluntarily resigned.
However, CDK in a statement claimed that the decision was taken through consultation and mutual agreement. Arvind Chaturvedi, MD, CDK, said "In the event that our reviews result in role redundancies, CDK treats its employees in a professional and empathetic manner, providing the necessary financial and outplacement support where appropriate. These decisions are always made through consultation and mutual agreement." But FORIT said the company had not informed affected employees about any compensation.
By: Divya Rao
Interested in blogging for thehansindia.com? We will be happy to have you on board as a blogger.