Reasons Why You Should Use A Credit Card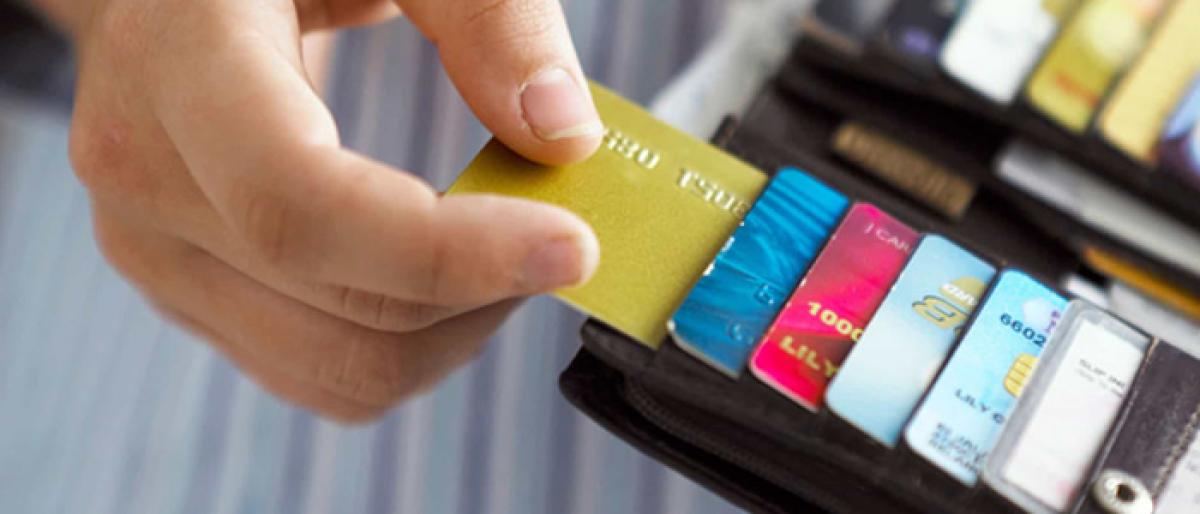 Highlights
Offering instant credit to satiate your unexpected needs, a credit card is one of the most convenient financial instruments in the modern era However, today, there is more than one reason to use this form of plastic money
Offering instant credit to satiate your unexpected needs, a credit card is one of the most convenient financial instruments in the modern era. However, today, there is more than one reason to use this form of plastic money. In fact, there are many ways to get the most out of your credit card. Read on to know the various reasons for using a credit card:
Meet Emergency Financial Needs
A credit card gives you the financial muscle to tackle emergency financial needs such as a medical contingency. These needs arrive unannounced and the lack of instant access to funds may further compound the issue beyond control.
However, a credit card ensures you have the money at your disposal to address any emergency with ease. Be it paying immediate hospitalisation costs or shelling out your insurance premium on the due date, a credit card is your all-weather friend.
Get Sign-up Bonuses
Credit card companies offer sign-up bonuses to new applicants with a good credit score. These bonuses are often in the form of reward points that you can redeem for gifts or discounts. They can also come as added credit limit, or a waiver of the joining fee, and so on.
To know more about sign-up bonuses, you can consult with the financial institution offering you the card.
Earn Reward Points
Earning reward points is one of the primary reasons to use credit cards. For a certain amount spent on the credit card, you get a certain number of reward points. For instance, Bajaj Finserv RBL Bank SuperCard allows you to earn up to 20,000 reward points as a welcome gift. These reward points help you avail discounts and cashback on your future purchase(s).
Note that of late, many credit card companies have tied up with travel portals whereby you can convert your points into air miles. These can be used to avail discounts on purchasing flight tickets or get free/discounted access to VIP lounges at airports.
Also, depending on the credit card, certain types of spending may fetch better rewards. For example, certain cards may offer discounts for stays at hotels, while others may offer discount coupons for purchase at your favourite department store.
Avail Personal Loan
Modern credit cards such as the Bajaj Finserv RBL Bank SuperCard, allow you to avail interest-free personal loan on the credit limit. With this card, you can avail a personal emergency loan to get interest-free cash up to 90 days.
Not only this, you can repay the loan in 3 easy EMIs without impinging on other essential financial commitments. Thus, new-age credit cards also double up as loans as per your need.
Get Enhanced Security
Credit cards give added security to your money with their latest state-of-art security features. With the banking and financial industry increasingly targeted by cybercriminals, credit card companies have ensured that their cards are packed with robust security measures.
For example, the Bajaj Finserv RBL Bank SuperCard is loaded with security features like 'In-hand security' and 'Zero-fraud liability cover'. These features give you a much greater control over your card.
Thus, availing and using a credit card gives you a host of benefits. However, it is equally important to use your card with utmost prudence and pay off the outstanding amount within the stipulated period to avoid penalties. This will not only boost your credit score but also your creditworthiness to avail big-ticket loans for various needs in the future.
Author Bio:
Nishant is a passionate blogger. He has a very diversified skill of amazing artwork like Card Making, Painting and Crafting. He loves keeping himself up-to-date with the news and happenings around. He is always open to learning and shares his experiences on Greetings of the Day
Interested in blogging for thehansindia.com? We will be happy to have you on board as a blogger.