Srei seeks quicker resolution for Deccan Chronicle revival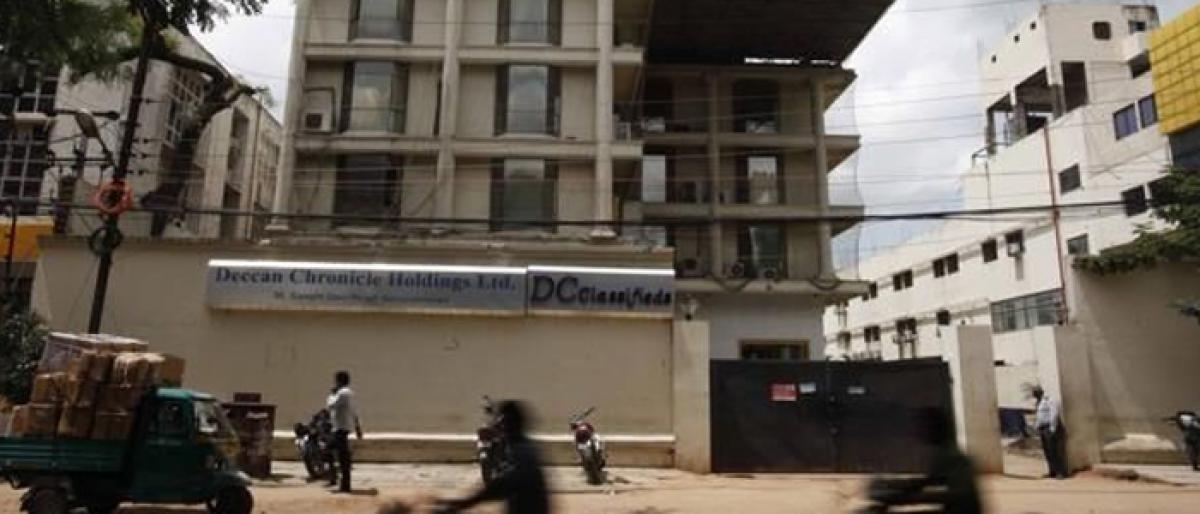 Highlights
Kolkatabased Srei Infrastructure Finance Limited on Monday made an appeal for a quicker end to the insolvency process of troublehit Deccan Chronicle Holdings Limited DCHL before Hyderabad Bench of National Company Law Tribunal NCLT which is handling the case
​Hyderabad: Kolkata-based Srei Infrastructure Finance Limited on Monday made an appeal for a quicker end to the insolvency process of trouble-hit Deccan Chronicle Holdings Limited (DCHL) before Hyderabad Bench of National Company Law Tribunal (NCLT) which is handling the case.
It also sought direction to Committee of Creditors (CoC) to consider its revised resolution plan at the earliest. The company made this plea when its interim application came up for hearing along with few other applications in Court-I headed by Ratakonda Murali at NCLT here.
Insolvency proceedings of DCHL hit a wall after a resolution plan submitted by Vision India Fund, a part of Srei Infrastructure Finance, failed to receive CoC nod and deadline for completing the process, which ran for record 357 days, ended on July 10. Vision India Fund has since submitted a revised plan.
The process now received a seven-month extension following a judgement on Friday (July 20) by the National Company Law Appelate Tribunal (NCLAT) directing Resolution Professional for DCHL and NCLT to treat Srei Infrastructure as secured creditor and exclude nine months and seven days period from the resolution process. That was the time taken by NCLAT to deliver judgment on the petition filed by Srei on December 11, 2017.
Perhaps fearing that other companies might come up with resolution plans if the process continued for seven more months, Srei Infrastructure made the plea to complete the process early.
"…the essence and objective of the court is to give a quick and effective resolution and give big relief to corporates and banks," Rishav Banerjee, advocate for Resolution Applicant (Vision India Fund), said. He sought directions from court to Resolution Professional to convene CoC meeting to consider the revised plan submitted by his client at the earliest possible.
The court however said there was ample time now in the wake of NCLAT direction and RP would consider the revised plan as well as any new plan that would come up. "Now, a seven-month time is available. RP will convene CoC meeting also.In case she delays it, you come to me. I will give direction to RP to convene CoC meeting," assured Ratakonda Murali, Member (Judicial).
Meanwhile, Canara Bank which slapped insolvency case against DCHL also filed an interim application seeking increase in liquidation value of DCHL. Counsel for the public sector bank brought to the court's notice that liquidation value of the media house was reduced from Rs 144.18 crore earlier to Rs 101.10 crore now. Court will issue orders on IAs filed by Srei Infra and Canara Bank on August 1. Two other IAs filed by counsel for RP (one of them is related to trademark) were listed for hearing on August 9.