Vodafone, Idea merger beginning of exciting journey: KM Birla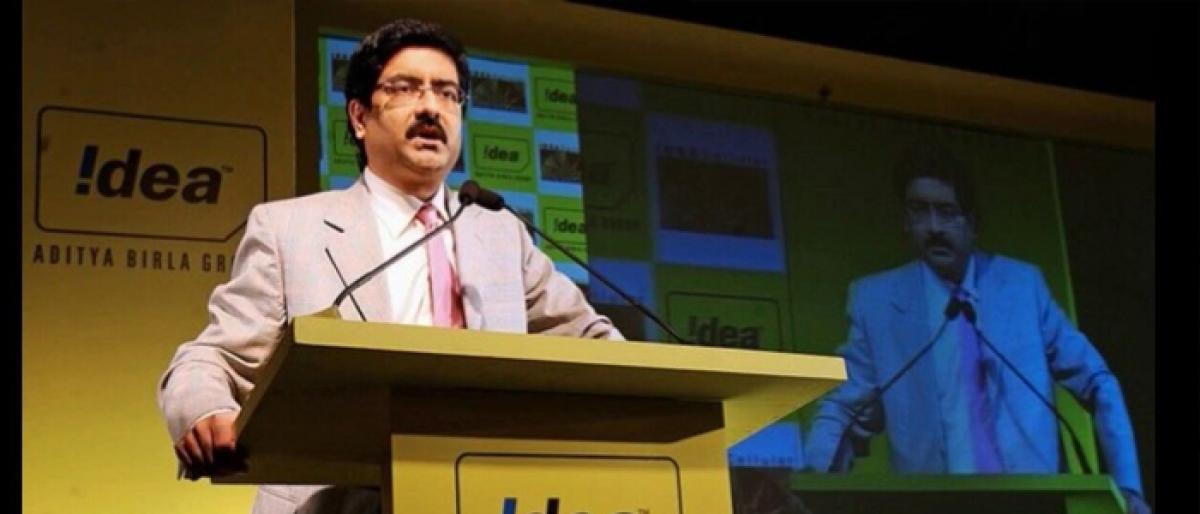 Highlights
Aditya Birla Group Chairman, Kumar Mangalam Birla on Thursday said the government has given final approval to the Vodafone Idea Cellular merger marking the beginning of an exciting journey
​Mumbai/New Delhi: Aditya Birla Group Chairman, Kumar Mangalam Birla on Thursday said the government has given final approval to the Vodafone- Idea Cellular merger marking the beginning of an "exciting journey".
Birla said he is "very optimistic" about the two firms coming together, creating India's largest mobile operator worth over $23 billion (or over Rs 1.5 lakh crore), with 35 per cent market share and a subscriber base of around 430 million.
"Yes, we have received the final approval from the Department of Telecom," Birla said in response to a query at group company Hindalco's conference. Birla's response is the first on-record confirmation by the group about the government nod.
Quoting official sources, PTI had reported earlier in the day that the government has accorded final approval to the merger. "It is a very exciting journey ahead of us in the sense of Idea and Vodafone coming together. The actual work starts now so we will see. We are very optimistic about it," Birla said.
Birla will be the non-executive Chairman and Balesh Sharma -- currently chief operating officer of Vodafone India -- will be the new CEO of the merged entity, which will remain listed. On how long it will take for the merged entity to be operational, Birla said it would take "a few weeks". He said the companies are yet to decide on the branding for the new entity.
In March 2017, the two companies had announced that the UK-based Vodafone will combine its Indian operations with Idea Cellular, which is a listed firm of the Aditya Birla group. The companies had said that the "highly complementary combination" will create India's largest telecoms operator with widest mobile network.
They had said that the "merger of equals with joint control of the combined company" will lead to substantial cost and capex synergies -- close to $10 billion over the coming years.
After facing several delays - the companies had initially hoped to close the deal by June this year. They received conditional nod from the DoT on July 9 for the merger. Idea Cellular and Vodafone were asked to meet the demand raised for taking merger on record and earlier this week they made a joint payment of Rs 7,248.78 crore under protest to DoT as one-time spectrum charge.