Bad loans surge to Rs 9.61L cr by FY18: Govt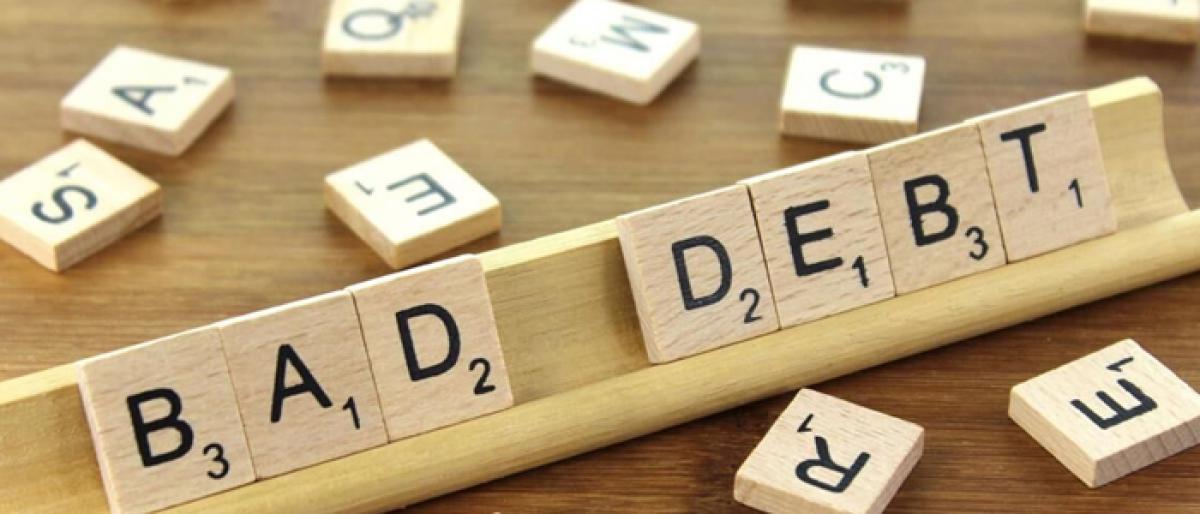 Highlights
Indian banks stood on gross bad loans of more than Rs 961 lakh crore by the end of 201718 while loans to industries formed a major chunk of such nonperforming assets, official data showed today
​New Delhi: Indian banks stood on gross bad loans of more than Rs 9.61 lakh crore by the end of 2017-18 while loans to industries formed a major chunk of such non-performing assets, official data showed today.
After the asset quality review (AQR) directed by the Reserve Bank to lenders in 2015, transparent recognition of stressed assets as non-performing assets (NPAs) began, Minister of State for Finance Shiv Pratap Shukla said in Parliament.
"As a result of transparent recognition of stressed assets as NPAs, aggregate gross non-performing assets of scheduled commercial banks, as per Reserve Bank data for domestic operations, increased to Rs 9,61,962 crore as on March 31, 2018," Shukla said in a written reply in the Rajya Sabha.
Of this, Rs 85,344 crore worth of NPA pertained to agriculture and allied activities and Rs 7,03,969 crore pertained to industries, he added.
The minister said in the course of last ten years, 2015-16 witnessed the highest increase in aggregate gross NPAs in the banking system.
Shukla further informed that Rs 1,51,482 crore of loan amount has been written-off (including compromise) by the banks during 2017-18. "Banks write-off NPAs as part of their regular exercise to clean up their balance-sheet, tax benefit and capital optimisation.
Borrowers of such written-off loans continue to be liable for repayment. Recovery of dues takes place on ongoing basis under legal mechanisms...Therefore, write-off does not benefit the borrower," he said.
Interested in blogging for thehansindia.com? We will be happy to have you on board as a blogger.