Hyderabad realty boom will burst in a few months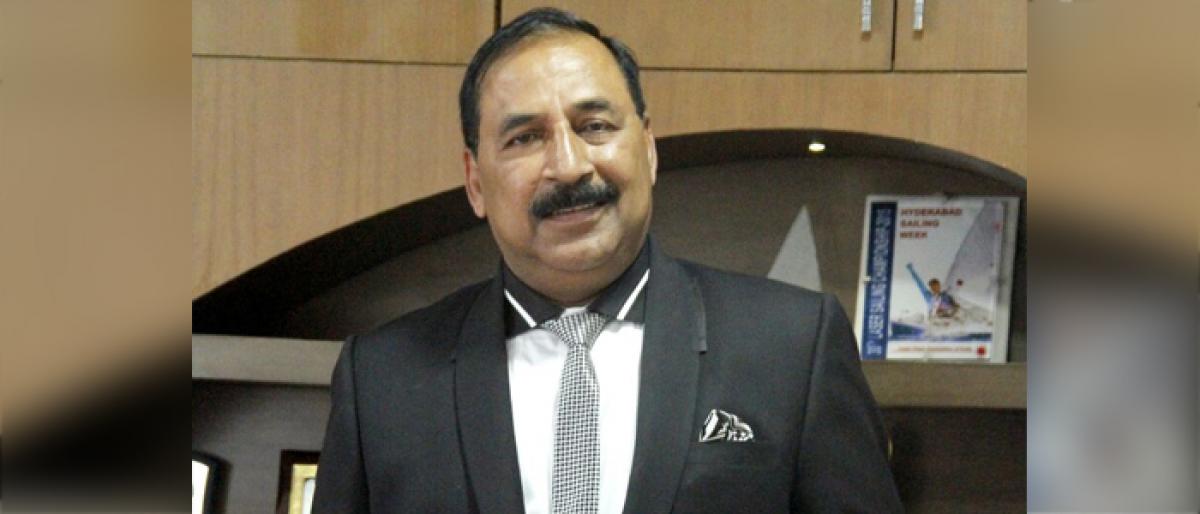 Highlights
Incredible India Projects COO says property prices reached unsustainable levels in Hyd, some parts of Telangana
Incredible India Projects COO says property prices reached unsustainable levels in Hyd, some parts of Telangana
How did you get into real estate sector?
We started on a modest scale 10 years ago, with Rs 2 crore investment. Our first venture was in Maheswaram where we took up plotting in 25 acres. We executed eight projects, involving around 2,500 acres, and served over 20,000 customers so far. We have developed 42,000 open plots, of which around 29,000 plots have already been sold.
How is the real estate business in Hyderabad and other parts of Telangana now?
Now, there is an artificial boom which may continue for three to four months. Thereafter, the bubble will burst. We know this very well because we established our business during recession. The bubble had burst in 2006 and 2007. Everybody kept away from real estate business from 2008 onwards. The same sequence will repeat now. There is no doubt about it. The cardinal rule here is that people who have thorough knowledge of this sector can only survive in long run. These days, everyone is entering the sector, jacking up prices. By December, this bubble will burst and inexperienced people who bought lands by paying hefty prices will be pushed out of business.
Many people in the business say this boom will continue for two to three years…
That's not true. This artificial boom is there in Hyderabad as well as across Telangana. However, it is visible more in Hyderabad and its surrounding areas. For instance, this can be seen along Warangal, Karimnagar highways, also in areas like Adibatla and Shankerpally. Some people are selling land at a price of Rs 10,000 per square yard even after Bhongir, where the price should not be more than Rs 5,000 per sq yard. In a place where we are selling at Rs 2,000 to Rs 3,000 per sq yard now, other companies are selling at Rs 6,000.
You entered into business at time when there was recession in the market. How could you sustain yourself and grow to a level where your company is now?
We did very well even during those recessionary times. That's reason why I am predicting that the current boom will burst. Some people are purchasing lands at a rate I would not like to pay even after a decade.
Has Incredible India Projects taken up any new projects?
We have recently launched a new project near Bhongir. It's located just behind Yadagirigutta. The project is coming up on 500 acres. We are selling there at Rs 2,500 per square yard. So far, we confined ourselves to layouts. Soon, we will enter construction segment. Besides, we have forayed into hospitality segment and manufacturing as well. We took three acres of land at MSME Park, where we will set up manufacturing unit for biscuits and cakes.
We already tied up with Parle which will use our production facility. In hospitality sector, we acquired Hotel Hampshire Plaza in Hyderabad for Rs 42 crore. We have plans to acquire about 20 hotels in south India in next 10 years. Our next hospitalityproperty will be in Goa.
Interested in blogging for thehansindia.com? We will be happy to have you on board as a blogger.