Speed Sprint XVIII held at DLF Gardencity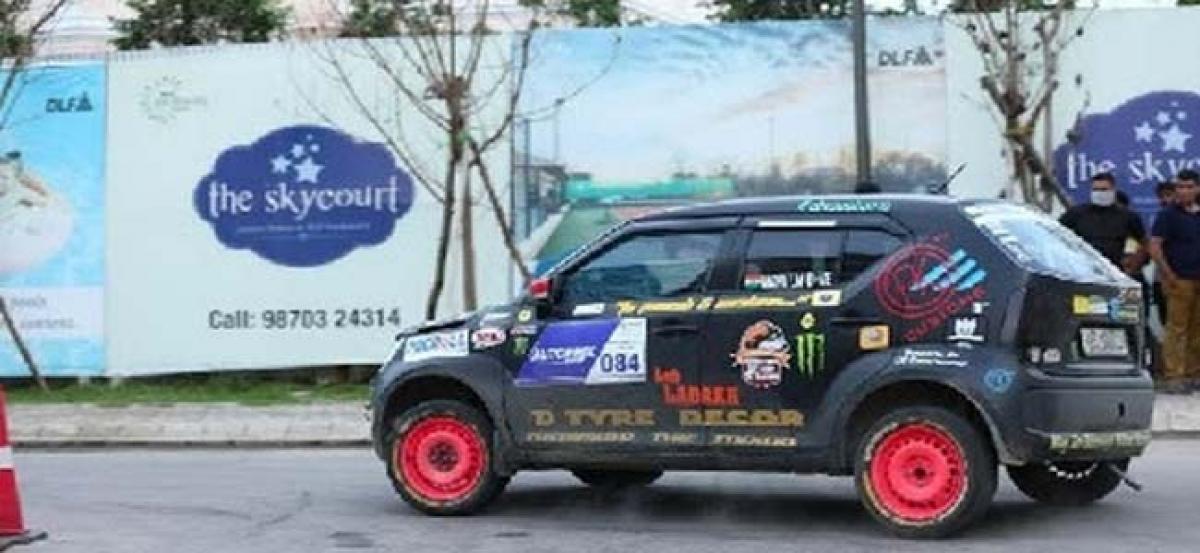 Highlights
Sunday came alive for the residents of New Gurugram as Speed Sprint XVIII, a gala motorsport event with roaring cars, bikes, music and food was held at The Skycourt, DLF Gardencity
Gurugram (Haryana) : Sunday came alive for the residents of New Gurugram as Speed Sprint XVIII, a gala motorsport event with roaring cars, bikes, music and food was held at The Skycourt, DLF Gardencity.
Motorsport celebrities like Bani Yadav, Achintya Mehrotra, Abhishek Mishra and Niharika Yadav were chief guests of the occasion. Rallyists, motor enthusiasts, and DLF Gardencity residents turned up in huge numbers to participate in the motor fest. The motorsport was organized by DLF Gardencity with an aim provide a platform to ardent motor junkies to race to the fullest instead of doing it on the roads. The two-stage sprint rally witnessed 284 races including demo laps.
The event kicked off with a single stage sprint rally that saw the crowd cheering with tremendous fervor. The race timings were determined with the help of laser beam accompanied by live feed results. The track was all tarmac and the races were conducted at two courses-one at DLF Gardencity, sector 91, other at The Skycourt, sector 86, simultaneously. Arjun Rao was adjudged the winner.
A huge crowd had gathered to cheer the rallyist Bani Yadav, India's eminent woman driver, which added to the frenzy. Bani gave a demo drive to the participants. She was accompanied by the team of women racers trained by her. Sharing her experience she said, "I did not participate today instead I am here to cheer my team who have participated in the speed sprint. I have been training these women and am glad to see their wonderful performance on the track."
Bani was accompanied by her younger son Arjun Rao, who is the youngest and fastest amateur auto-cross racer of India. Arjun showed great skills behind the wheels and won the speed sprint XVIII.
Renowned motorsport racer Achintya Mehrotra demonstrated his stunning driving skills which thrilled the crowd. A team of bikers also performed stunts that wowed the audience. Other attractions included food trucks with a range of delicious food and a live band performance.
"It has always been our endeavor to encourage social, cultural as well as sports activities at DLF Gardencity. The Speed Sprint was organized to reinvigorate the residents and give them an opportunity to indulge in motorsports.
We are extremely glad that residents came in big numbers to participate. We would also like to give this message out that such activities should always take place in a controlled environment", said Col Tejbir Singh, DLF Gardencity.