MMTC gold expo to kick off from November 1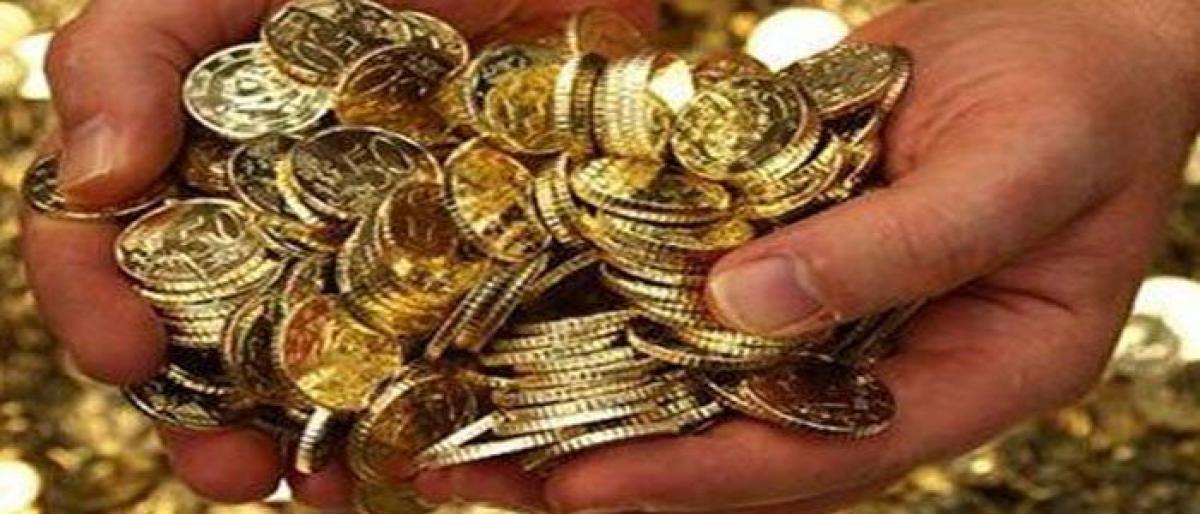 Highlights
Stateowned MMTC Limited is organizing an exhibitioncumsale of gold jewellery, Indian gold coins, MMTC goldsilver medallions and Sanchi silverware on the occasion of Dhanteras from November 16, at their showroom in Secunderabad
​Hyderabad: State-owned MMTC Limited is organizing an exhibition-cum-sale of gold jewellery, Indian gold coins, MMTC gold/silver medallions and Sanchi silverware on the occasion of Dhanteras from November 1-6, at their showroom in Secunderabad.
The Indian gold coin is the first ever national gold sovereign offering by the Government of India. The Indian gold coin is of 24 karat purity, 999 fineness and has the national emblem of Ashok Chakra engraved on one side and the face of Mahatma Gandhi on the other. The Indian gold coins are available in denominations of 5, 10 and 20 gms bullion respectively.
The coin carries advance anti-counterfeit features hence protecting consumer interests and comes in tamper-proof packaging. These are minted by the Security Printing and Minting Corporation of India Limited and hallmarked by the Bureau of Indian Standards. The World Gold Council is the marketing associate in the venture to create awareness about the coin. These coins are currently available in MMTC showrooms and selected branches of Indian Overseas Bank, Andhra Bank, Vijaya Bank, HDFC Bank, Yes Bank, ICICI Bank and Federal Bank.
MMTC's hallmarked jewellery collection consists of pendants, earrings, finger rings, Bangles, bracelets and necklace sets. The company also has its own medallion unit for making medallions/bars ranging from 1 gm to 50 gms in gold and 10 gms to 1 kg. in silver. The medallions are in tamper proof laminated packaging and certified for purity and weight.
The gold and silver medallions are of 999 purity. "SANCHI" is MMTC's brand of silverware specifically introduced for the quality conscious consumer. MMTC has introduced sterling silverware (92.5%) for the discerning customers. "SANCHI" is known for its purity, quality and design.