Fuel prices continue to fall as crude rates ease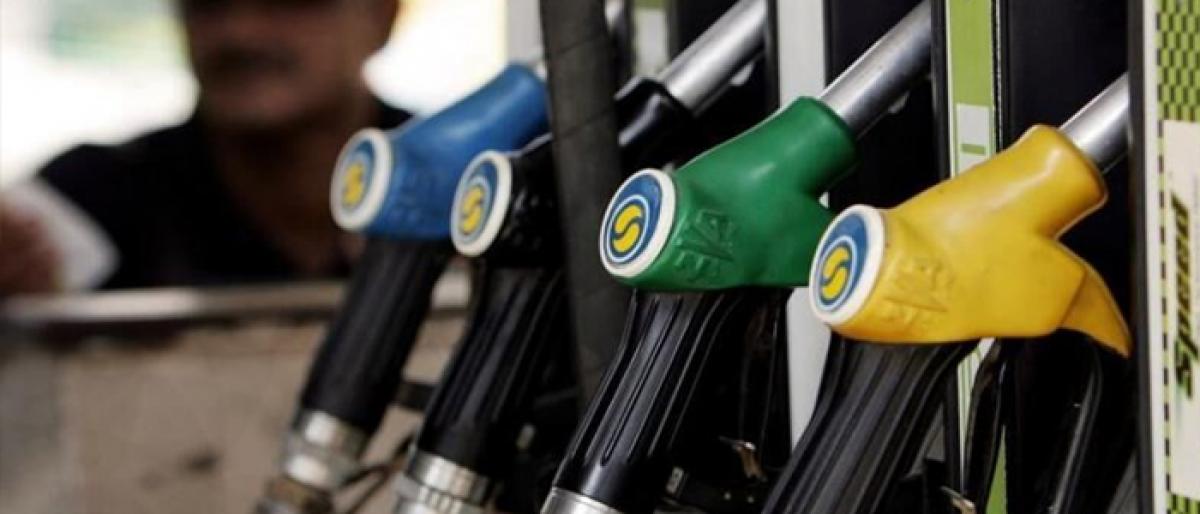 Highlights
Staterun oilmarketing companies continued to cut the prices of key transport fuels petrol and diesel well into the fourth week on Saturday on lower global crude oil prices According to the Indian Oil Corp data, petrol was priced at Rs 7789 per litre in the national capital on Saturday, 17 paise lower from Friday Petrol prices fell by 17 to 18 paise to Rs 8340 per litre in Mumbai, Rs 79Staterun
New Delhi: State-run oil-marketing companies continued to cut the prices of key transport fuels -- petrol and diesel -- well into the fourth week on Saturday on lower global crude oil prices. According to the Indian Oil Corp data, petrol was priced at Rs 77.89 per litre in the national capital on Saturday, 17 paise lower from Friday. Petrol prices fell by 17 to 18 paise to Rs 83.40 per litre in Mumbai, Rs 79.81 in Kolkata and Rs 80.90 in Chennai on Saturday.
Subscribed Failed...
Subscribed Successfully...