Transformed Balayya was a revelation: Sriwass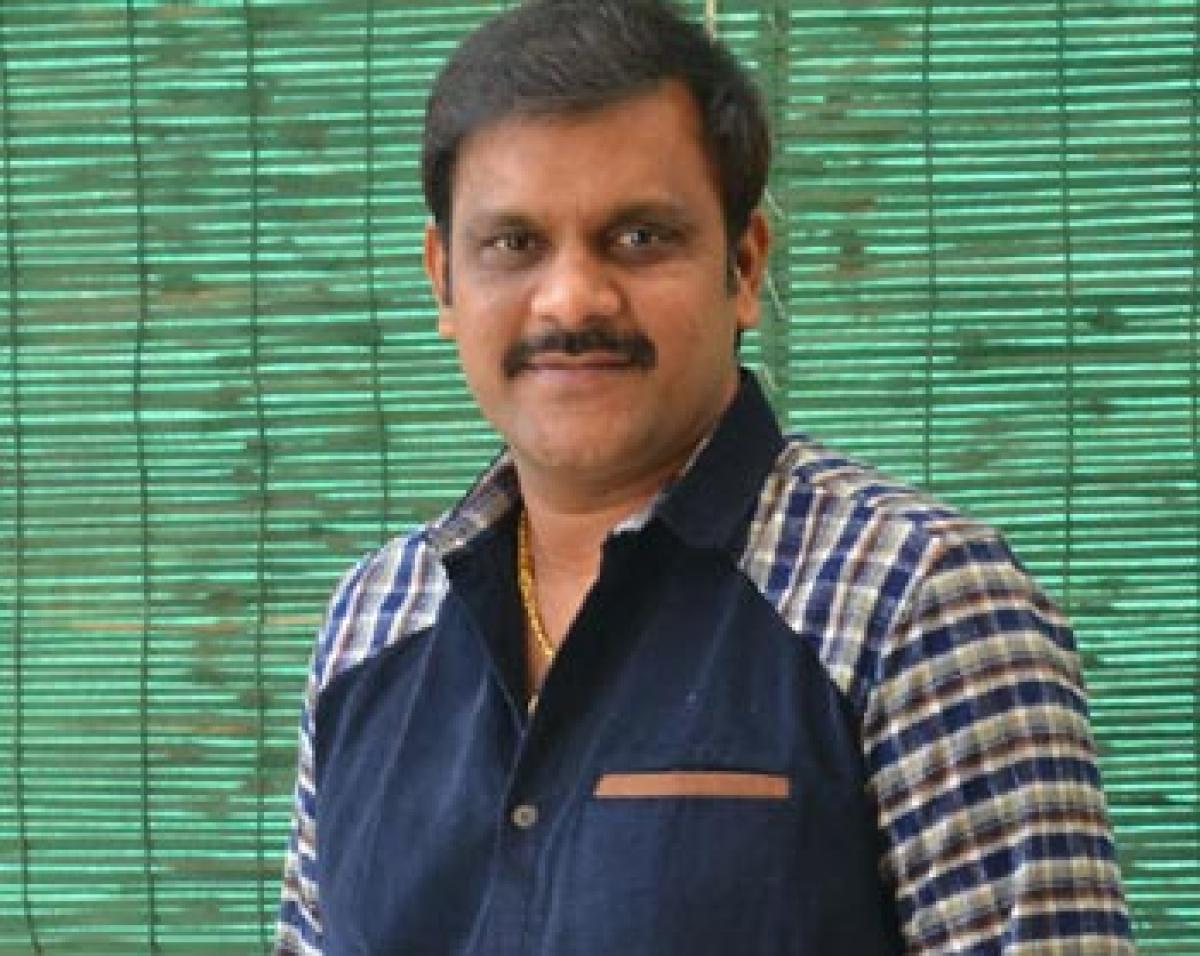 Highlights
While Nandamuri Balakrishna-starrer 'Dictator' is on a steady note in Andhra Pradesh, its figures saw a dip in Telangana after the first weekend.
While Nandamuri Balakrishna-starrer 'Dictator' is on a steady note in Andhra Pradesh, its figures saw a dip in Telangana after the first weekend. Admitting that Balayya has never been strong in Nizam, director Sriwass observes, "Since long his clout in Nizam has not been that great, especially in multiplexes of the region. Nonetheless, we are certain to collect what we expected in all areas.
The distributors will in no way be hit." The director insists that it was Balayya first, then the script. "When I met Balayya after 'Loukyam', he said, 'We will do a film together and it will be my 99th'. I felt it as a great achievement because he believed in me. I didn't have a script at that time."
On whether he played it safe by coming up with a regular commercial potboiler, he admits that he wanted to make a film that catered to the fan base of the actor.
"I wasn't keen on narrating a new point because I believe if you have a star like Balayya, an old story, when treated differently, will pay rich dividends. The chances of a new point being lapped up would have been a gamble," he maintains. "Frankly speaking, I did not muster the courage to venture into a new subject. It would have been okay with an upcoming star but not Balayya," he chips in, as an after-thought.
The director points out that he never thought of venturing into production with the film. He has co-produced the film along with Eros International. "Initially, I and Balayya thought of a couple of producers but things didn't work out. Around the same time I came to know that Eros was looking to spread its wings in Tollywood. One of my friends bounced off my film's idea to their think tank. I met them later and they expressed their interest to bankroll it.
"They wanted to execute the project but after travelling with me, they felt that I would be the best man to handle day-to-day production affairs too," he shares. Balayya is known for his mood swings and Sriwass was made aware of it. "I was told to be careful while directing him, but after travelling with him I realised that he is someone who loves honest people.
As soon as I understood it, I began to be brutally honest with him in all aspects related to the film. He liked this attitude of mine. He shot for the film for 95 days and never lost his cool. It came as a shock to many, including his staff. Even he was shocked." He continues after a pause, "On the last day of the shooting, he said that the shoot had been wrapped up in no time. Apart from giving money to the unit members, he treated us all after the film opened to a good response."
Sriwass is happy that he has forged a bond with Balayya. "He introduced me to his family as 'mana Vaasu'. And during one of his family get-together's recently, he spoke about me to Chandrababu Naidu, who immediately rang me and said, 'You've given us a timely Sankranti gift. The TDP cadre is happy. I will meet you one day.' What more could I have asked for?" he exults with a sense of pride.
Up next, the director would be teaming up with Eros again for his next endeavour. While he insists that it's pretty early to talk about the cast, he says he is ready to take 'Dictator' to Hindi too. "Eros felt that Ajay Devgn would be apt for the role. But he's tied up with two films. I will show the film to him and if he likes it, I'm ready to direct the Hindi version too," he signs off.