Aamir Khan takes up water crisis in Maharashtra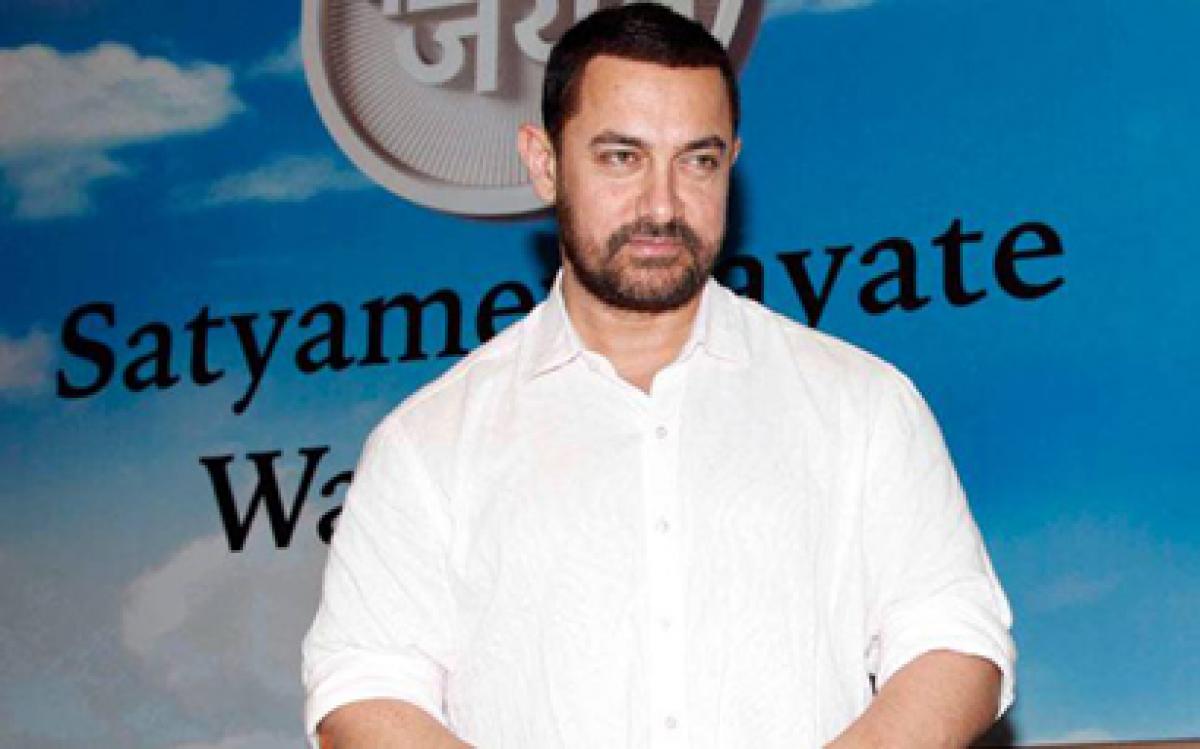 Highlights
Aamir partners with Maharashtra Govt for the water crisis in the state. Aamir Khan has come up with -'Satyamev Jayate Water Cup-' in association with...
Aamir partners with Maharashtra Govt for the water crisis in the state. Aamir Khan has come up with "Satyamev Jayate Water Cup" in association with Paani foundation to help solve the water crisis in the state. He will work for Maharashtra's Jal Yukt Shivar scheme, which aims at making state village's drought free in five years through water conservation programmes.
How will Aamir make this "Satyamev Jayate Water Cup" successful is the million dollar question? Here Aamir clarifies his stand, there is definitely no looking back for this Perfectionist as he has already got the support - right from The Ambani's, the Tata's' and Sachin Tendulkar all these icons have already extended their support to this Paani foundation.
An excited Aamir says,
"First and foremost we will educate people and teach them water harvesting process and its benefit. We would like to bring every individual to come and participate in this Shivars. We are requesting lots of Marathi celebrities, sports people, actors etc to become mentors and take over villages. Just to encourage people.... We want this to become a movement where everybody gets involved. I won't be the only face. The team of Satyamev will be working full time for it. I will be in direct touch with them. I won't stop doing films but my involvement will be the same as you see in films."
Lessons learnt from his experiences in the past –"When we did 'Satyamev Jayate' program we saw the on ground results which were very strong and we didn't work on the ground then. We thought we should take a step forward and focus on one topic till we don't solve it. Satyajit Bhatkal (director of the show) and I chose water because it's very important and Maharashtra because we were born here. We thought we should begin with this.
If Aamir will rope in Nana Patekar-
"I am going to meet him today... I will definitely talk to him about it. He is already doing great work. All of us have seen the kind of work he has done. Like Nana, many people should come forward to contribute to the cause. He had started this one year ago; it is wonderful he showed his sensitivity towards such an important issue."

On association with Chief Minister Devendra Fadnavis, "It was last year while we met for the first time, Aamir had expressed his desire to something for the Water issue…We were more than happy to associate him along with the Govt as it is very evident that celebs from Bollywood have ample of capacity to attract the common janta. However, Aamir is not the Brand Ambassador for the same he is acting as Communicator."

By Lipika Varma
Subscribed Failed...
Subscribed Successfully...