I'm too busy to fall sick: Tamannaah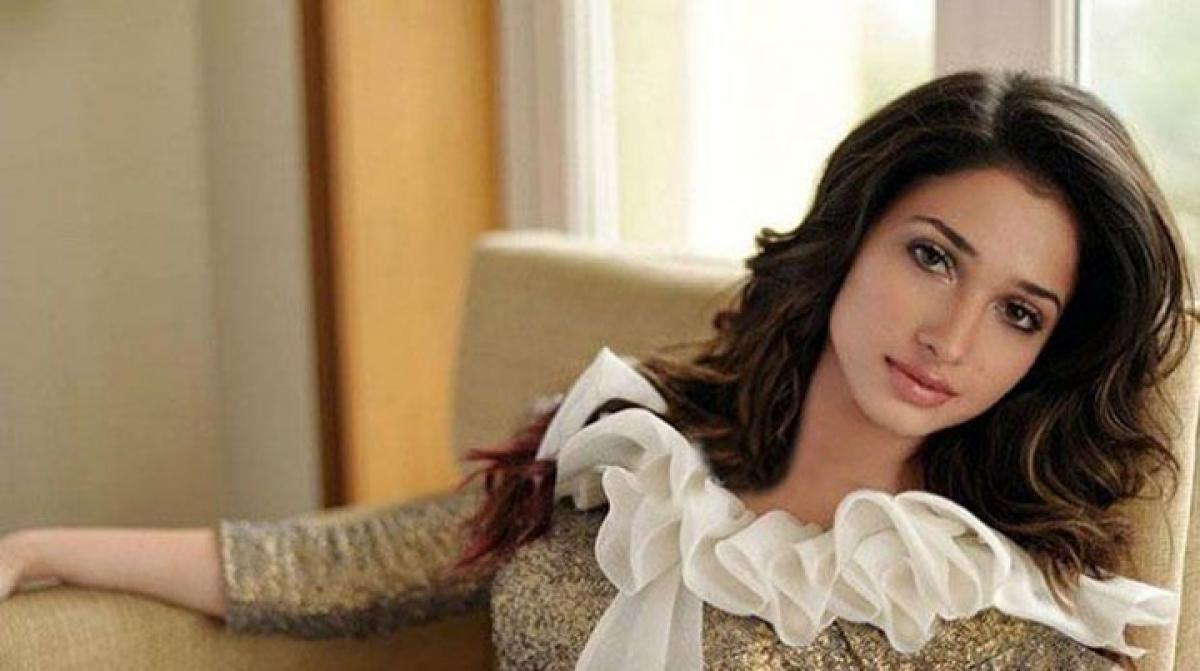 Highlights
Tamannaah Bhatia never ceases to surprise because talent doesn't wear with time. She has mastered the art of picking roles that work for her. Her last ...
The actress talks about 'Baahubali's impact on her career, 'Oopiri', dubbing for the first time and missing out on 'Mr. Perfect'
Tamannaah Bhatia never ceases to surprise because talent doesn't wear with time. She has mastered the art of picking roles that work for her. Her last year release 'Baahubali' is a case in point.
While there's isn't much happening in B-Town for her, the Mumbai-born is glad that the success of epic drama compensated for the vacuum in North. "'Baahubali' came hurtling down and has done enough magic to my career. I'm now more ecstatic to be on board for the second part," declares the petite beauty.
Presently, she is awaiting the release of her forthcoming bilingual (Telugu-Tamil) 'Oopiri' in which she plays Keerthi, personal assistant to billionaire Vikram Dharma (Nagarjuna). "Keerthi is a responsible, straight forward and stubborn woman. She is the bridge between the bromance that takes place between Nag sir and Karthi."
Ace costume designer Neeta Lulla styled Tamannaah for the part. "The first thing that director Vamshi Paidipally told me was 'let's change your look'. He was like, '50 per cent of the job is done if Tamannaah gets her look right.' We later worked on the nuances and the body language of the role. Vamshi and Neeta have given me very tight clothes to sport. I couldn't breathe in them," she chortles.
'Oopiri' is a remake of French hit 'The Intouchables' but the actress says the film is more of an adaptation than a remake. "You just can't remake a French film as it is; you have to tailor it to our culture. If you watch 'Oopiri' you will feel that it doesn't require a language in the first place. Hopefully like they ('The Intouchables' producers) sold us the rights, we might sell our version to them," she observes with a glint in her eyes.
The film marks the actress trying her hands at dubbing for the first time. Insisting that it was she who took the initiative, she points out, "I felt everything in the film is organic. Even Nag sir has dubbed for the Tamil version. So I felt my voice would add to the proceedings. Also, the dialogues were a way of life and I thought that this is right time to go behind the microphone and mouth my lines without looking out of place."
She admits to have treated her portions for both the languages differently. "There's hardly any repetition because the mannerisms, expressions and pauses vary with each culture." One of the most sought-after actors in the tinsel town, Tamannaah hasn't signed any Telugu film after 'Oopiri'. Quiz her if she is not coming across good scripts or has she become choosy after 'Baahubali' and she reasons that her schedule is so tight that she doesn't have the time to fall sick too.
"'Oopiri' was over recently and I'm now promoting it. The film took a year of my calendar. I've just finished a Tamil film 'Dharma Durai'. My next is a female-centric film opposite Prabhudeva sir. It is being made in Hindi, Tamil and Telugu simultaneously. So, fortunately or unfortunately, I work mostly in bilinguals, which consume time.
"I feel very over burdened and with all due respect to other actors I don't believe in doing 10 films a year; I want to do good films. When I bring about a film of mine, I want to be confident to speak about it," she exults.
Being in the showbiz for over a decade, is there any role she frets over for missing out? "I regret not doing 'Mr. Perfect'. I couldn't do it because of my dates but I'd wish I had done it. It's one of my favourite films."
Subscribed Failed...
Subscribed Successfully...