Embarking on a new journey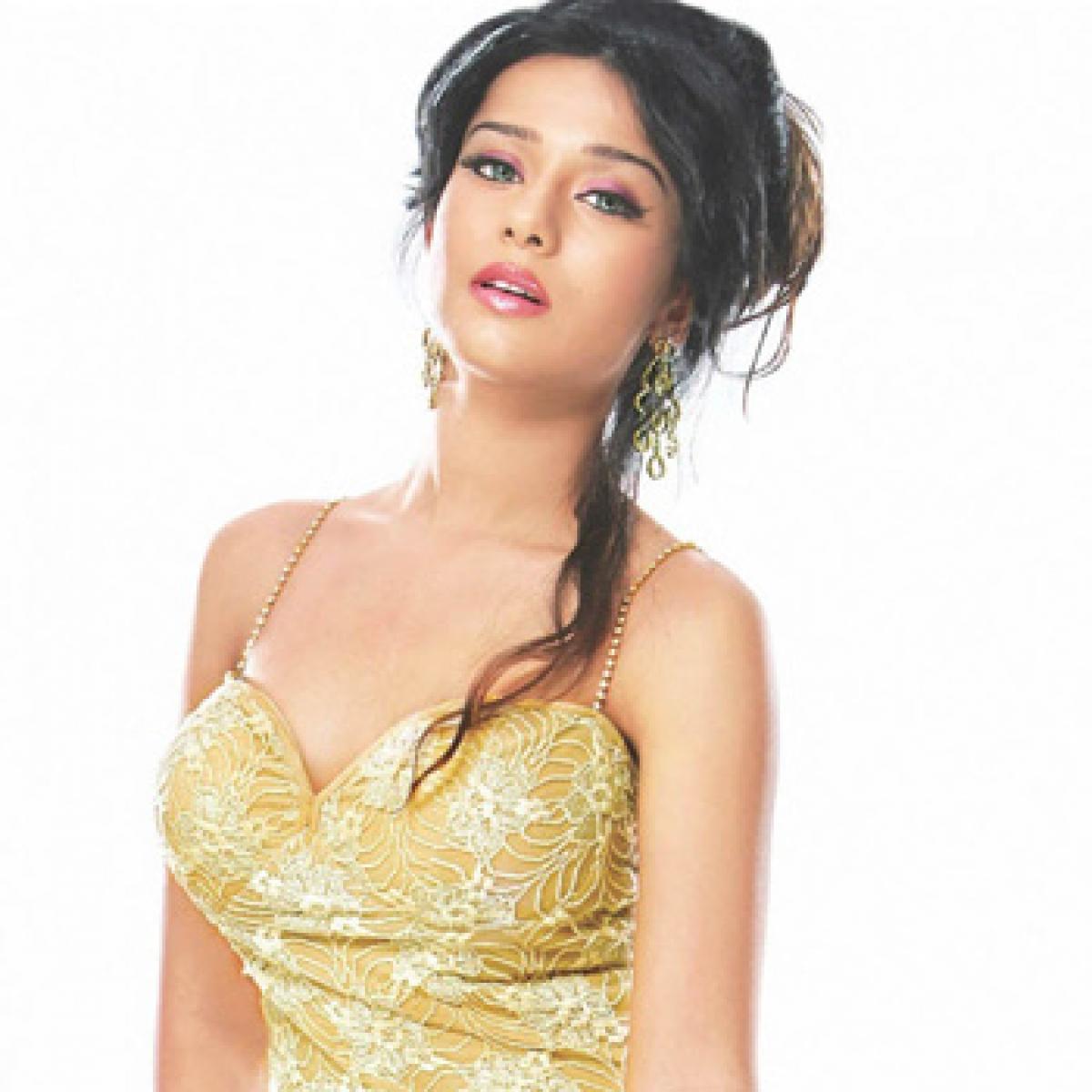 Highlights
The quintessential "Girl Next Door" actor Amrita Rao who started her acting stint on the silver screen is now traversing the realms of the television world with her debut serial 'Meri Awaaz Hi Pehchaan Hai'. She will be playing the role of a classical singer in the TV series
The quintessential "Girl Next Door" actor Amrita Rao who started her acting stint on the silver screen is now traversing the realms of the television world with her debut serial 'Meri Awaaz Hi Pehchaan Hai'. She will be playing the role of a classical singer in the TV series
Why did you choose 'Meri Awaaz Hi Pehchaan Hai' for your debut in television?
I was being offered various roles on TV for the past two years by the top channels but none of the concepts appealed to me. I was very clear in my mind that if I do a fiction show, the content should be very unique. I am happy that &TV came up with a script like 'Meri Awaaz Hi Pehchaan Hai' that is character driven and has a lot of freshness to it. To play the role of a classical singer is hugely challenging and exciting!
What kind of preparations did you undergo for the role?
I observed a lot of singers and watched their performances on YouTube to understand the body language and certain nuances that would help me portray the character better. I trained in classical singing for a month and also learned to play the sitar which helped me to understand the art better.
Do you share any similarities with the character Kalyani Gaikwad?
There is a certain inherent quality of simplicity in Kalyani Gaikwad that I can completely relate with. She is someone who doesn't like to get distracted with the worldly commercialisation that comes along with the territory of becoming famous. All she wants is to be close to her art and hence she is most comfortable when she is in the confinement of the recording studio. I also hate the other frills and fancies, prerequisites like attending award functions, events, dressing up with all that fashionista fuss at public events, etc, that has absolutely nothing to do with art or performance.
What is your take on the character?
It's certainly the most illustrious and challenging role that I have played as an actress. For Kalyani music is life. She is strong and sensitive yet very competitive if challenged. I love her passion towards her talent, and how hard she can work to achieve becoming better than the best. She would put all her might to overcome any obstacle that comes in the way of her becoming a versatile singer. Since the serial showcases three generations, it's not going to be easy to play Kalyani Gaikwad.
Deepti Naval is playing the older version of Kalyani Gaikwad? How does it feel?
Deepti Naval was always the girl next door... I have also earned the same image. I could always identify with Deepti ji's on screen characters as they seemed so much more real. She is an established actress and I feel proud that the channel chose a veteran like her to play the older role of the character.

What was your younger sister Preetika's reaction when she learned about your debut in television?
Preetika was super excited with my debut in the TV world. She has been a TV actress for the last two years on Colors. She was proud and in awe of the concept and the role I chose to invest my faith in.
The whole concept of the show is rivalry between two sisters. Your sister is also an actress; did any of the incidents in the show happen in your life too?
Let's leave rivalry confined to fictional screenplays of TV and films only.
How does working with Nivedita Basu feel since she is also debuting as a producer?
Nivedita needs no introduction in the world of television. After years of experience, she is now at a junction where she wants to create content that's refreshing. The entire shooting is in real locations and it's such a lovely feeling.

Any more television shows in the pipeline?
Let me get done with this one first. Why is there always a constant pressure about what's next and what's new?