'Baahubali 2' releases to a rousing reception in Telangana Eds: with additional inputs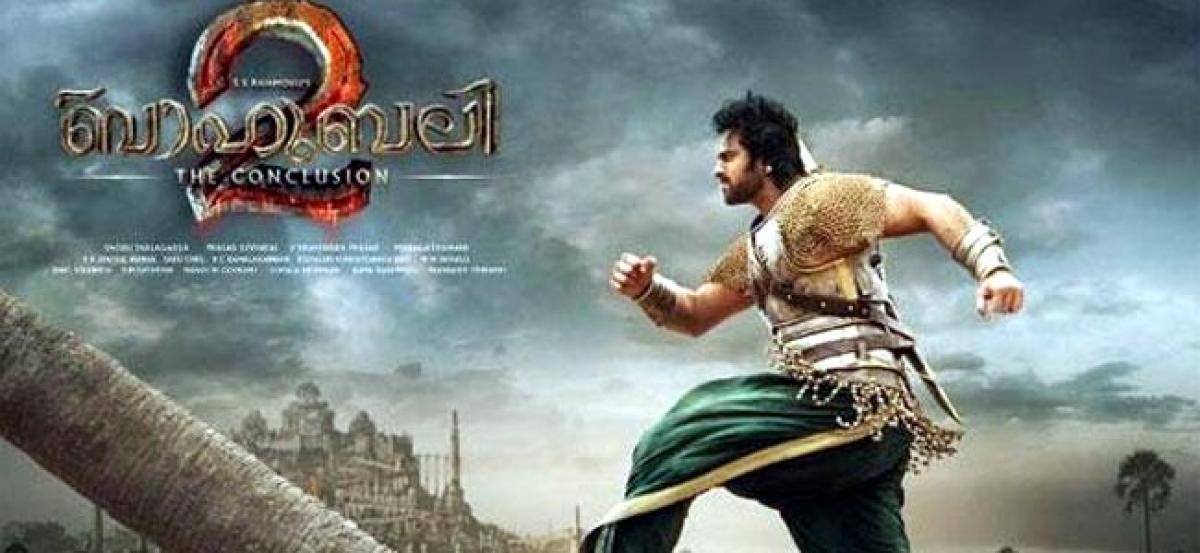 Highlights
Why did Kattappa kill Baahubali? The question that has been vexing millions of Indian cinemagoers for two years was answered today in thousands of theatres across the country that screened the mega opus \"Baahubali 2
ADVERTISEMENT
Hyderabad: Why did Kattappa kill Baahubali? The question that has been vexing millions of Indian cinemagoers for two years was answered today in thousands of theatres across the country that screened the mega opus "Baahubali 2: The Conclusion." The long-awaited sequel to the 2015 special effects hit by director S S Rajamouli received a rousing reception in Telangana's cinema halls.
Also Read: Baahubali 2 released in over 300 screens in Kerala
The movie, originally made in Telugu, is also being released in Hindi and Tamil. The release of the film was preceded by a publicity blitz that blanketed TV screens, magazines and streets. The massive expectations created by the publicity climaxed today when fans started queuing up outside theatres as early as 5 AM. "I came at 5 AM. I got a ticket for the second show (night show). I wanted a ticket for matinee or first show. But I am happy that I got a ticket," Anusha, a college student, said in Kukatpally area here.
Also Read: Here's a recap of Baahubali: The Beginning
Rajamouli, the film's heroine Anushka Shetty and music director MM Keeravani visited a theatre screening of the movie to gauge the response of the audience. Those who watched the morning shows applauded the movie for its content and the extensive visual effects. Some fans even compared the film to Hollywood movies. The Telangana government has allowed five shows of the film to be screened following a request from the producers. Fans of Prabhas, who plays the lead role of Baahubali, put up huge cut outs of the popular star to celebrate the release of the film.
Also Read: Things you don't know about Baahubali 2
Outside cinemas, fans poured milk on the cutouts, copying religious rituals reserved for gods. A fan of the actor at Khairatabad here attended the screening dressed as him and reached the cinema hall on a horse with a camel in tow. The social media is also buzzing with heaps of praise with many offering the answer to the quintessential question that was left unanswered in the first part - 'Why did Kattappa kill Baahubali?' Online booking website, BookMyShow, said they have sold over a million tickets in just 24 hours in advance sales, breaking the record set by Aamir Khan-starrer "Dangal".
Also Read: Prabhas' Baahubali-The Conclusion ticket prices soar
Police made security arrangements to ensure that no untoward incident takes place. Fans in some theatres complained that the tickets were being sold at a very high price. "Baahubali 2" is the second and final part in the "Baahubali" series, which is India's costliest movie franchise with an estimated budget of Rs 450 crore. It also stars Rana Daggubati, Anushka Shetty, Tamanna, Satyaraj, Ramya Krishna and Nasser in the key roles.