I am fond of crime stories, Hollywood film: Sudheer Varma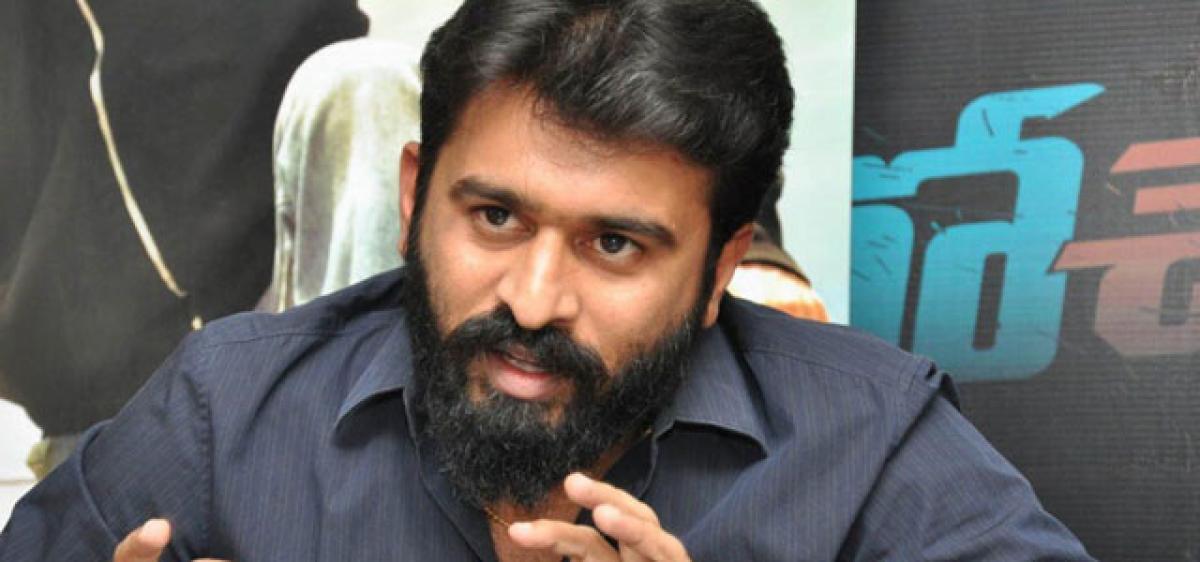 Highlights
New-age director Sudheer Varma who made a comeback with hit film `Kesava' starring Nikhil, Ritu Varma proved that he is adept in weaving crime
New-age director Sudheer Varma who made a comeback with hit film `Kesava' starring Nikhil, Ritu Varma proved that he is adept in weaving crime stories. In his next, he is all set to direct the most-happening-star Sharwanand and admits his fascination for Hollywood films in a chat with Hans Talkies
Are you happy with the success of `Kesava'?
I am very happy with `Kesava's success since we planned it to make it within a certain budget and it fetched huge returns to producer and even distributors recovered money, which makes me doubly happy. When we started this project, I was director with a dud like `Dochay, and Nikhil had a flop in `Sankarabaranam', so we planned to make a gripping revenge drama and it paid off.
But the film didn't turn to be a blockbuster, even though the trailer created lot of buzz? You could have worked on the love story between Nikhil-Ritu?
It's true that trailer triggered huge expectations and viewers expected a lot, may be, we couldn't live up to it. I relied totally on my hero's charaterisation and it was well-received. Probably, I could have worked more on family emotions to attract more eyeballs. However, I don't think, I should have extended the love quotient, since whatever was there, was enough.
We heard that you have signed a big film with most-happening-star Sharwanand?
That's true. I am glad to work with talented actor and star like Sharwanand and right now working on the script, since the film is set to go on floors in August. I had good time working with Nikhil twice and even Naga Chaitanya in `Dochay' since they are energetic and receptive to refreshing ideas. Now looking forward to work with Sharwa who has an exciting body of work.
Going by your films like `Swamy Ra Ra' and `Kesava', you seem to be fascinated with crime stories?
I am found of crime stories since they are intriguing and fascinating too. But my next film with Sharwanand will be slightly different from my earlier films, since I am weaving a love story laced with action with touch of crime, nevertheless (smiles). I can't reveal more.
You openly declare that you were inspired by Hollywood films, unlike your peers who keep it under wraps?
I have no qualms in announcing my fascination for Hollywood films since they are ahead in terms of content and genre and we can learn a lot by watching their work. May be, others don't like to discuss about it, that's their own business. But filmmakers including me, should be shrewd in adapting Hollywood films, since new-age viewers are exposed to world cinema and can easily identify copy-paste work. It's better to adapt and re-design it to our sensibilities than just lifting scenes and shots for the sake of it, as it will expose director's ineptness. Quentin Tarantino and Steven Spielberg are my fav Holllywood directors.
Subscribed Failed...
Subscribed Successfully...