Bigg Boss Telugu Season 2 : Episode 23 Highlights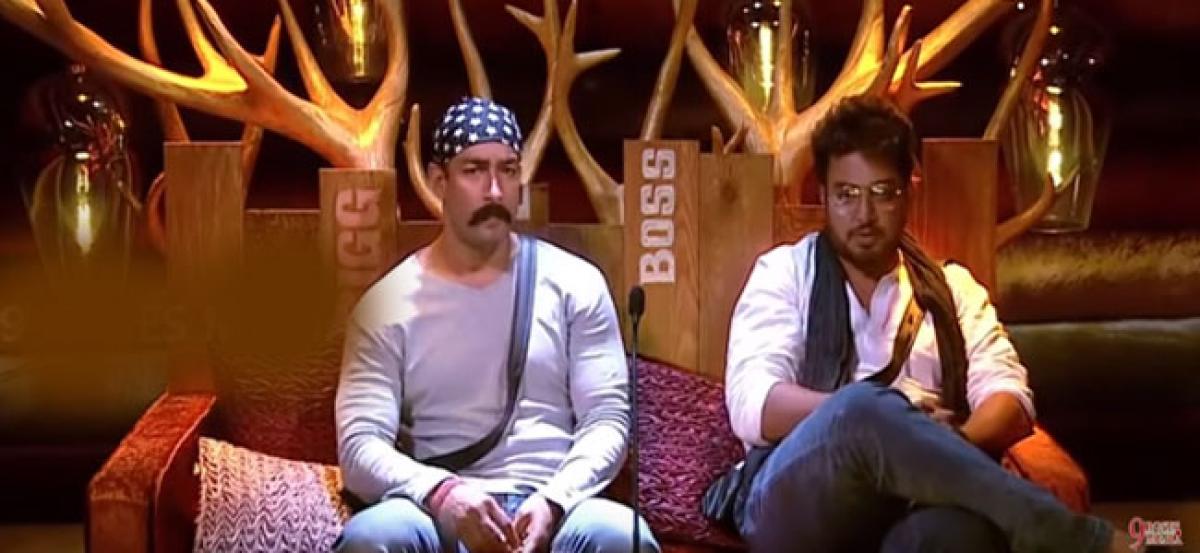 Highlights
On the night of elimination, Bigg Boss sent gloves to Geetha Madhuri. Later that night, Deepthi, Shyamala, Nandini, Bhanu Sri and Geetha Madhuri have started a secret discussion about the relationship between Tejaswi Madiwada and Samrat Reddy along with Tanish and Deepthi Sunaina. Tejaswi Madiwada happened to hear this conversation and felt bad. Nani\'s provoking during the weekend episodes also be
On the night of elimination, Bigg Boss sent gloves to Geetha Madhuri. Later that night, Deepthi, Shyamala, Nandini, Bhanu Sri and Geetha Madhuri have started a secret discussion about the relationship between Tejaswi Madiwada and Samrat Reddy along with Tanish and Deepthi Sunaina. Tejaswi Madiwada happened to hear this conversation and felt bad. Nani's provoking during the weekend episodes also became a reason for their discussion.
In the morning, Tejaswi sat with Babu Gogineni and opened up her inner thoughts. She said that she has positive feelings for Samrat but added that she should not become a reason for Samrat's life getting ruined up unnecessarily. Even Samrat was told the same by Tejaswi. Later, both Samrat and Tejaswi have been to each and everyone in the house to clarify their relationship. They said that they are just good friends and revealed nothing else is happening between them.
Later, Bigg Boss called Amith and Tanish to the confession room. Bigg Boss asked to cook up a fake story and if everyone believes the same, Bigg Boss will give a grand food feast to the housemates. Tanish cooked a story that he was upset because all the housemates started talking bad about his relationship with Deepthi Sunaina. Everyone believed the same.
The nomination procedure is completed. The nominated housemates are Ganesh, Babu Gogineni, Tejaswi, Geetha, Shyamala, Deepthi Nallamothu, Kaushal, and, Nandini Rai.
Bigg Boss ordered Roll Rida to send Geetha Madhuri to the jail. Bigg Boss is giving the punishment as she failed to follow the rules of the house.