Decoding the transition of Manchu Lakshmi for Wife Of Ram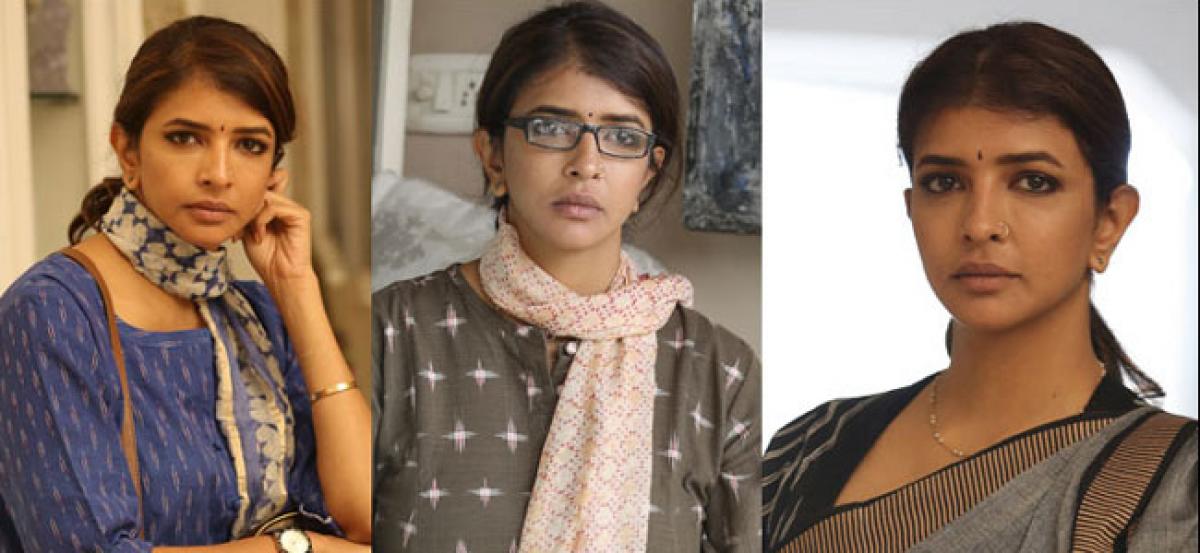 Highlights
Deeksha character portrayed by Lakshmi Manchu in WO RAM represents every woman in the modern society at certain level Hence, the characterization and her body language has been designed to represent the reality instead of showing an idealistic glorified woman
Deeksha character portrayed by Lakshmi Manchu in W/O RAM represents every woman in the modern society at certain level. Hence, the characterization and her body language has been designed to represent the reality instead of showing an idealistic glorified woman.
Director Vijay Yelakanti wanted audience to empathize with the character, hence the team gave more importance to the character than the star. Lakshmi Manchu being a true professional agreed to it and slipped into the role effortlessly and agreed to work without makeup. Additionally, she actively participated in the design of costumes and the look of Deeksha character.

Vijay beleives there shouldn't be any layer between the artist and audience. The audience should be able to see through her soul while acting and makeup may become a hindrance if we are hiding the real face. Audience are so tuned to see actors without flaws and blemishes on screen, and this dramatic shift without makeup will make audience sit up and notice the character.
Additionally, we wanted to communicate the message that, "You should be proud of who you are." We wanted to present Deeksha to the audience. So went on with the look test with the whole trial of costumes, accessories and makeup.

This was our first trail of the look. After the first test, we decided to rework the look. Based on the comments given by Director Vijay Yelakanti, makeup artist Ruby Bahl worked with Lakshmi Manchu and completed the final look which had no makeup other than addition of bruise on right side of the face.

So whenever we wanted to shoot a scene with Lakshmi Manchu, it was very easy for us, as she used to take less than 10 minutes to be on set. In this film, Manchu Lakshmi plays the character Deeksha whose husband gets murdered. She sets out on a quest to find the murderer and in doing so, faces a cruel and harsh world unwilling to aid her. So we need to wait for the mystery to be unraveled. Raghu Dixit is making his music debut in Tollywood with this film. Samrat Reddy, Aadarsh Balakrishna, Priyadarshi are playing key roles. People Media Factory and Manchu Entertainment jointly producing this suspense thriller releasing on July 20th

Subscribed Failed...
Subscribed Successfully...