RX100 Four Days Collections Report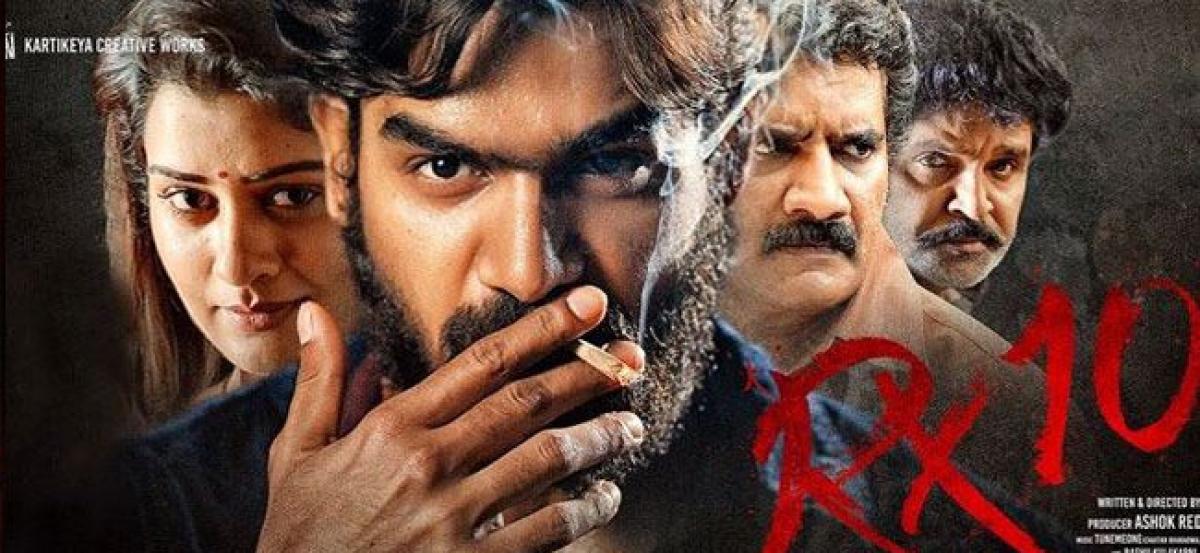 Highlights
RX 100, a film made with Rs 2 Cr budget, has raked in Rs 518 Cr share from Telangana and AP in its first weekend The film is declared a Big hit RX 100 is the latest successful film in Telugu film industry
RX 100, a film made with Rs 2 Cr budget, has raked in Rs 5.18 Cr share from Telangana and AP in its first weekend. The film is declared a Big hit. RX 100 is the latest successful film in Telugu film industry. The movie that released on last Friday setting box office on fire. The movie is already in the profits zone in almost all the areas. The movie has collected more than 5 Crs as a share in just 4 days.
The following is the breakdown of the film's collections in 4 days in different areas.
Nizam-2,42,10,653/-
Ceeded-58,75,410/-
Nellore-10,58,161/-
Guntur-36,46,663/-
Krishna-34,86,838/-
West-31,54,193/-
East-42,53,309/-
UA-61,19,595/-
Total 4 Day's Share 5,18,04,822/-
Directed by Ajay Bhupathi, the film stars Karthikeya and Payal Rajput in the lead roles.