'Brand Babu' is a good package, says Naga Chaitanya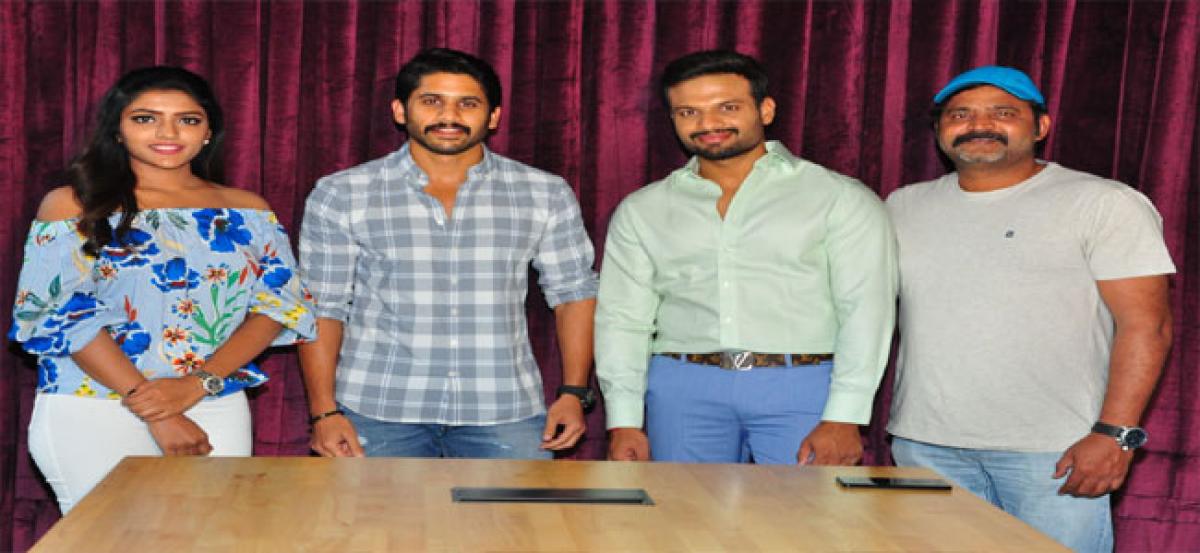 Highlights
Reigning star Naga Chaitanya launched the theatrical trailer of Brand Babu The film has Sumanth Shailendra and Eesha Rebba in the lead roles The film is directed by Parky Prabhakar,while director Maruthi has provided the script besides presenting the movie
Reigning star Naga Chaitanya launched the theatrical trailer of 'Brand Babu.' The film has Sumanth Shailendra and Eesha Rebba in the lead roles. The film is directed by Parky Prabhakar,while director Maruthi has provided the script besides presenting the movie.
Speaking after unveiling the trailer, Naga Chaitanya welcomed Sumanth Shailendra to the Telugu film industry. "The trailer is very entertaining and director Maruthi's mark of comedy is evident in the visuals. Prabhakar's direction compliments well and at the same time, good luck to Sumanth and Eesha. The film looks like a complete package," said Naga Chaitanya. Director Prabhakar said, "Happy that my favourite actor Naga Chaitanya has launched the trailer. This is a full-length entertainer and hope audience will like it."
Debutant Sumant Shailendra said, "Naga Chaitanya has liked our trailer and I'm sure audience will also like it. Our film is hitting the screens on August 3." Actress Eesha said, "Thanks to Naga Chaitanya for launching the trailer and our film will definitely wow the audience." Produced by Shailendra, the film has music of Jeevan Babu (JB) and going to enthrall viewers in two Telugu states and across the world from the first week of August.